Perkins likes chances of top enduro result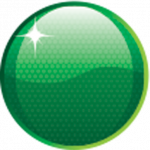 Jack Perkins likes his chances of a good result in the V8 Supercars endurance races after confirmation of his spot alongside Tim Slade in the Wilson Security Racing Ford Falcon FG.
Perkins will get his first drive of the #47 Stone Brothers Racing-prepared Falcon at Winton this weekend in the endurance driver practice session tomorrow morning. He will also compete in the third round of the Fujitsu V8 Series in a James Rosenberg-owned Commodore. Rosenberg also owns the #47 entry in the V8 Championship Series.
The second-generation racer is looking forward to his drive with best friend (and housemate) Slade.
"I think our chances are pretty good really, we know what we both want from the car so I think if we just go about our business a bit quietly we should have a good run," Perkins said.
THE FINAL RACE OF THE 2023 REPCO SUPERCARS CHAMPIONSHIP ON ONE OF THE WORLD'S BEST STREET CIRCUITS. GO ALL IN AT THE VAILO ADELAIDE 500, CLICK HERE TO BUY TICKETS
"Tim and I get along really well on a personal and professional level, we know what we have to do when the helmet goes on, it should be good fun to race together but there is also a serious side.
"SBR is a top shelf team, they have prepared solid race cars for many years and I am really looking forward to this weekend when ill get to jump in the #47 Falcon and have a drive for the first time."
Car preparer owner is pleased to have a 'Perkins' drive for his Ford team – even if Jack's father Larry Perkins has been synonomous with Holdens for over 25 years.
"The Perkins name is one of the most celebrated and respected names in Australian motorsport. I have known Larry since 1986 and over the years we have worked together on technical committees where a lot of good work was done," Stone said.
"I am really looking forward to getting Jack on board with us, I think Jack and Tim are one of those pairings that will surprise everyone, they won't be favourites but there is absolutely no reason why they can't come away with some great results.
"I think it's safe to say that Jack is back on everyone's radar after some great results in other categories so far this season."
Slade and Perkins first met 10 years ago in their karting days and have continued a solid friendship since. Now, the friendship turns professional.
"Jack and I have been friends for a long time, we met each other in our karting days. I won the Australian CIK Junior Championship with Jack as my mechanic so we have built up a pretty strong relationship since then," he said.
"Ever since James (Rosenberg) put the deal together with SBR to run me in the main series I have always had Jack in the back of my mind for the enduros, I think he is a perfect fit, I have a lot of faith in him, he is more than capable of doing the job."