New sponsors for Ambrose and JTG Daugherty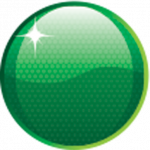 Marcos Ambrose and his JTG Daugherty Racing team has announced two new sets of sponsors for the next two rounds of the NASCAR Sprint Cup.
This weekend at Dover, Ambrose will carry new sponsorship from the Great Atlantic and Pacific Tea Co. (A&P) and the Muscular Dystrophy Association (MDA).
"We're happy to have A&P affiliated with our race team and it's pretty special that they are responsible for us having MDA on our car," the two-time V8 Supercars champion said.
"MDA does amazing work in making life better for people with muscular dystrophy and related muscle diseases. I'm proud to have them on board this weekend."
The following weekend at the NASCAR Sprint All-Star Race at Charlotte Motor Speedway, Ambrose will sport the hues of Cavalia – an entertainment show that features the harmony between horse and human.
"The partnership between Cavalia and JTG Daugherty Racing is one we couldn't resist," explains Duncan Fisher, Cavalia's Tour Manager.
"NASCAR and Cavalia share the common bond of speed – ours, of course, through our 60 4-legged stars and theirs on the track. Our audiences both demand to be entertained and this synergy shows both ends of the spectrum in regards to commitment to the arts in Charlotte."
The non-championship All Star race has a one million dollar prize purse for the winner and is an invitation only event, closed to Sprint Cup race winners from the 2009-10 season, former series champions and All-Star Race winners from the past 10 years.
Ambrose can gain a start in the race by either winning this weekend's race at Dover International Speedway, finish in the top-two in the All Star qualifying race, or win the popular fan vote.
If Ambrose fails to get a qualifcationion spot, you can vote for Ambrose now. CLICK HERE to register your vote for the Tasmanian.