Greg Murphy Racing looks at two Wildcards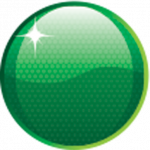 Greg Murphy Racing will consider applying for two V8 Supercars Wildcard entries for this year's endurance races at Phillip Island and Bathurst.
Fujitsu V8 Series team and regular Championship Series outfits have been invited to submit Wildcard applications to enter the L&H 500 at Phillip Island and the Supercheap Auto Bathurst 1000 in September and October respectively.
The idea behind the Wildcards is to add greater depth to the regular 29-car V8 field.
As many as five suitable applicants will be selected to compete. Last year, four were granted entry, although only three entered the races.
GMR, which uses the ex-Tasman Motorsport Commodore VEs, is keen to run at least one, and possibly two cars in the two big V8 races – as well as maintain its presence in the Fujitsu Series (which also has a round of its title at Bathurst).
Team owner Kevin Murphy told Speedcafe.com.au that he is looking into all its options.
"We've got two very good cars that could have been on the podium at Bathurst last year, or could have won, so it would be a shame if they aren't out there," he said.
"If we can find the right deals for two cars, we will. I'd say we will definitely apply for one, and there's a 70-80 percent chance that we'll apply for two.
"We are equipped to do it. We have very good cars, we have engines available, we just need drivers who are keen to do it, have a budget for it – but also need to be capable. We will seriously look it."
Murphy admitted there are a hurdles that the team will need to overcome – like the new camshaft that is being introduced to the Championship Series.
"There are a few implications – like that we would have to observe the engine changes that are being put in place with the control camshaft," he said.
"It would mean a change in rockers and other overhead equipment in the engines. We would need to cost that up and see what the implications are with that. There's also the new Alcon brake package but other than that, it's the only thing that is standing in our way.
"We have a terrific number of qualified people who are our weekend helpers, who in the most cases have experience in V8 Supercars in the past.
"We want to make sure we can do it properly, but we don't think the camshaft will be an issue. We still have other cars that we have commitments to the Fujitsu Series."
Greg Murphy Racing will be in action this weekend in the Fujitsu V8 Series at Winton Motor Raceway for Round 3 of its title. Leader driver Steve Owen currently heads the series fight, with rookie Kiwi driver Daniel Jilesen joining the team for his first V8 round this weekend.