Brooker wins National Championship appeal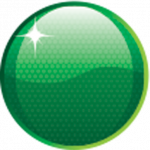 Victorian Josh Brooker has won his appeal against exclusion from the National Championships and is officially the 2010 National Champion in the Clubman Super Heavy class.
After crossing the line first in the final at the National Sprint Karting Championships in Puckapunyal last month, Brooker was later excluded by officials for a coming together with Scott Simpson on the final turn (See video below).
Brooker appealed his exclusion and at a tribunal hearing on April 29 he was re-instated as the champion.
"I'm both delighted and relieved with the decision of the tribunal. Basically they found there was no breach of the rules in the incident," said Brooker.
"A steward (at the track) put in a complaint about the incident following the race. It was the first time I'd ever had a complaint laid against me in my karting career, then when you add that to the emotion attached to the event I was a bit in a spin during the hearing on the day.
"After having time to review everything that went on and speaking to a few people I decided to lodge the appeal and I'm extremely grateful for the outcome."
While the appeal process may have caused some extra stress for Brooker, the Melbourne Kart Centre-backed driver indicated that the past month has highlighted to him how important it is for karters to understand the rules they are competing under.
"Since going through the tribunal process it stressed to me how important it is for people to understand the rulebook. You don't go to the stewards' room by choice, you usually go there because someone as laid a complaint against you, so you have to be prepared," said Brooker.
"I'm pleased that it is now all done and dusted so that I can now just get back and focus on enjoying my racing.
"I'd also take this opportunity to thank everyone who has supported both during this process and throughout my entire karting career, all of whom have played a part in winning the national championship with me."
With the time limits now exceeded for any appeal against the decision of the tribunal hearing, Brooker can now officially lay claim to being the 2010 Clubman Super Heavy National Champion and wear the green and gold plate proudly for the next 12 months.
The last corner incident which Brooker was originally excluded for.