Bayliss hints at a possible comeback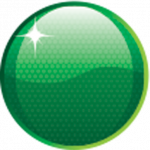 Three-time World Superbike Champion Troy Bayliss has hinted at a possible comeback on two-wheels during 2011 following an encouraging test session with the Ducati team in Italy.
Bayliss climbed aboard a developmental Ducati 1198 during the two-day test and despite not having ridden a Superbike in over 12 months is believed to have posted times close to the current MotoGP lap record held by fellow Australian Casey Stoner.
"I really enjoyed myself and I hope the feedback I have been giving the guys is useful," said Bayliss.
"I was a little worried that I'd have forgotten how to ride after the year and a half break, but it was easy and to be honest it felt like I'd never been away!"
Speaking to British motorcycle weekly MCN before the test, the 41-year-old said that despite competing in some V8 Supercar and bicycle races he misses the thrill of motorcycle racing and intends to confirm his decision either way by the end of June.
"You're a long time retired," Bayliss told MCN.
"I haven't ridden a world superbike bike since I retired so we're going to knock the rust off at Mugello and see where we're at.
"I'm saying I could come back and we're going to have to see. It would make sense to come back with Ducati that's for sure."
Bayliss retired at the end of the 2008 season with three world titles and an excellent record of 52 wins in 152 races.
Ducati's official world superbike team has so far struggled to get some decent runs on the board in 2010, with Noriyuki Haga and Michel Fabrizio running sixth and 11th respectively ahead of this weekend's round six in South Africa.