Future tyre supplier resolution coming soon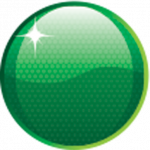 A resolution on the future supplier of Formula One's tyres could come as early as this weekend's Monaco Grand Prix.
Officially, Michelin, Pirelli and Cooper/Avon have all made bids to be the sole supplier, although there is a push by some teams to get current provider Bridgestone to make a submission.
Bridgestone announced in November last year that it would withdraw at the end of this year, ending its four-year reign as the sole supplier.
Michelin has made its bid on the conditions that it has a tyre rival, although this is likely to be knocked on the head by teams as they do not want an expensive tyre war.
Martin Whitmarsh, McLaren team principal and chairman of the Formula One Teams' Association, is confident a quick decision can be made.
"There are four proposals that appear to be out there and maybe there's another couple as well," he said.
"I think we are running out of time so we are going to have to make a decision quickly."
Even though Michelin is keen to compete against its rubber rivals, Whitmarsh is hopeful that Michelin would consider sole supply, with the view of competition later on.
"Philosophically, Michelin want competition and want the opportunity for competition," he said.
"I think they are very pragmatic in their support of F1 and accept they may enter in the short term as a sole supplier by default … but welcoming competition thereafter."