David Reynolds: Ready and waiting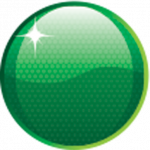 David Reynolds will return to the seat of a Bundaberg Red Racing Commodore this Friday in the endurance driver session at Winton Motor Raceway.
The former full-time driver was shuffled aside this year for new team signings Fabian Coulthard and Andrew Thompson, but has been keeping fit and focussed ahead of his deal to drive one of the Walkinshaw Racing Commodores in the endurances races this year at Phillip Island and Bathurst.
Speedcafe.com.au's Grant Rowley spoke to Reynolds about testing and racing this year, and what the future holds …
SPEEDCAFE: You drove Will Davison's Toll HRT Commodore at Queensland and you're back in Bundy Red colours this week. What do you think about it?
DAVID REYNOLDS: It's good to get some miles – you need confidence in these cars. The more miles you get, the more confident you are. I enjoyed driving Will's car and working with his engineer 'Techo' (Matt Nilsson).
I'll get one session in Fabian's car at Winton with my old engineer Rob Starr, and I'm looking forward to that too.
I'm not sure why they've put me in the Bundy car. I think the idea is with the pool of drivers we've got, share the co-drivers and around to give them a variety of feedback.
SPEEDCAFE: What do you think of these endurance sessions. You only get two rounds to do it. Is it worth it?
DR: Oh, for sure. It's definitely worth it. I'm an endurance driver, and so far this year, I've probably only done 10 laps other than Queensland Raceway where I did about 30 laps. I'll probably do nother 15 laps on Friday. It all adds up. But besides the two co-driver sessions, I've done hardly any laps at all. It's not the team's fault, it's just the way the testing restrictions work.
SPEEDCAFE: As far as I understand, the team hasn't locked in its endurance drivers for each car. Do you have a preference on which car you drive in?
DR: I'd love to drive with Will. Size-wise it works well, we get along well. When I jumped in Fabian's car the other day, I had to change the brake pedal, had to change the seat position – it's going to be a really hard stop for us if we're going to drive together.
SPEEDCAFE: Regardless of who you drive with, you'd probably agree that you'll head to the endurance races with your best chance of a big result …
DR: My aims for Phillip Island ad Bathurst are to do the best job I can with the whole team and the driver I get put with. I'm going to try and give him the best partner I can be and try and get on the podium.
SPEEDCAFE: What's life been like sitting on the sidelines? Frustrating? Or has it been a good chance to collect your thoughts and push towards 2011?
DR: It's hard watching the racing on TV, but otherwise, it hasn't been that bad. I've had a lot of time to train and get my health right. I feel really good and I'm fairly relaxed – everything that you want out of your life.
SPEEDCAFE: Has there been much interest in your services for next year?
DR: I've had a bit of interest. There's been some discussions here and there I'm trying to work on a good deal for next year. I've just got to keep pushing my name out there, present myself well and do a good job in the cars when I have a chance.
SPEEDCAFE: And I understand you'll be testing yourself in a different kind of race at the end of the year …
DR: Yeah, I'm going to do a half iron man in November at Shepparton. It's a lot of hours training, but I really enjoy the fitness and nutrition side of it, just to get the most out of yourself. It's about a five hour race – 1.8km swim, 90km bike ride and 21km run. I'm aiming to finish it in five hours, and if I can do that, I'll be very happy.
And depends how I go, I might do a full iron man early next year …