Second IRWIN Ultimate Tradesman found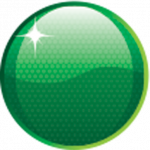 Victorian carpenter John Dagher is the second tradesman to qualify for the Australia / New Zealand Final of the IRWIN Tools Ultimate Tradesman Challenge.
The 2010 IRWIN Ultimate Tradesman Challenge (UTC) is a truly global competition, with professional tradesman from across the world set to compete for a chance to win US$1 million.
Dagher won the IRWIN Tools UTC at last weekend's WorldSkills Expo in Brisbane, in a time of 36.38 seconds which was not only the fastest time of the event, but the fastest time posted so far this year.
"I'm really happy to have won, I certainly didn't expect it," said John Dagher.
"When you are watching someone else have a go it looks tricky, it's definitely a challenge, but I really enjoyed it.
"I was pretty nervous; you've just got to be as accurate as possible and stay calm.
"As a carpenter I'll certainly get a lot of use out of the IRWIN tools that I won. They're quality tools; they'll get a good workout.
"I'm going to make a jig in the garage so I can practice as much as possible. I'd love to go to America and win a million dollars."
In winning the IRWIN Tools Ultimate Tradesman Challenge at the WorldSkills Expo Dagher not only qualified for the domestic final but also went home with $2000 worth of IRWIN Tools.
There are a total of eight places up for grabs in the Australian / New Zealand final with two now filled.
The Australian / New Zealand final will be staged at the Sydney Telstra 500 in December with the winner qualifying for a place in the world final in the US next March.
The IRWIN Tools UTC now heads to Adelaide to find the South Australian representative. The Ultimate Tradesman Challenge will be staged at the Tradesman's Expo at the Adelaide Showgrounds on the weekend of May 21 – 23.
Race fans have their chance to join the UTC action at V8 rounds in Darwin, Townsville, Bathurst, Gold Coast, Sandown and the Australia/NZ Final at Homebush.