Kiwi rookie to make V8 debut this weekend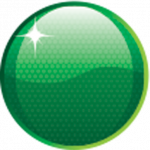 New Zealander Daniel Jilesen will suit up in Greg Murphy Racing's second Fujitsu V8 Supercars Series Commodore VE this weekend at Winton Motor Raceway.
Jilesen, 26, will drive the #46 ex-Tasman Motorsports Commodore which has only just arrived back in Australia after being used in a Castrol corporate day at Hampton Downs Raceway, New Zealand recently.
Jilesen, a former Formula Ford and Toyota Racing Series driver from Taumarunui, has only completed about 10 laps in a V8 Supercar before. According to team boss Kevin Murphy, Jilesen will use the Winton weekend as an extended test session to find his feet in the class.
"It's all going to be a bit new to him, but he's treating it as a toe-in-the-water test session," Murphy Sr told Speedcafe.com.au.
"He wants to get to know the culture of racing over here, and all going well, he may look at another round later this year with an envision of competing in the entire series next year.
"We wanted to give him a test day, but we couldn't get on the track for different reasons. He'll go in pretty raw, but he is very level headed, a good person and not the sort of guy who'll jump in the car and try to prove how good he is.
"It will be a learning thing for him, not a chance for him to prove a point. The thing that made our mind up to put him in for Winton is that we didn't want him to debut at the next round at Townsville. Winton is a slower speed circuit that isn't too difficult to learn. It's just an all-round good meeting for him to start."
Greg Murphy Racing's lead driver Steve Owen currently leads the Fujitsu V8 Series after winning the first two rounds in Adelaide and Queensland Raceway. It will be the first time this year that GMR has entered two cars in the Fujitsu Series.
The Victorian-based team will also sport a new one-off sponsor for this weekend's Winton round, with Tricor Engineering, an automotive workshop installation company, adorning the doors of Owen's red Commodore.