Jason Bargwanna chalks up 150 starts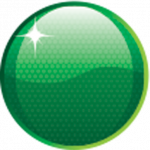 Rock Racing driver Jason Bargwanna will become the 15th driver in Australian Touring Car Championship history to make 150 event starts at Winton Motor Raceway this weekend.
Bargwanna reaches the milestone at what has been his most successful circuit, with the driver affectionately known as 'Bargs' a two-time event winner and former pole-sitter at the rural Victorian venue.
Bargwanna made his V8 Supercar debut at Sandown in 1998 and since then has won seven championship races, taken two pole positions and scored 13 podium results.
Bargwanna is the third driver in as many races to notch up his 150th race, following Steven Johnson and Jason Bright in the past two rounds.
The #11 Rock Holden Commodore driver, currently 18th in the V8 Supercars Championship Series, says that his 150th has come around quickly.
"It's amazing that this comes at what has been my most successful circuit," said Bargwanna.
"I'm fired up for my 150th round. It's something that you don't really think about. It just comes up so quick and it's very exciting.
"For me, I'm so focused on trying to look towards the next race, getting the car right, making sure that the set-up is right, understanding the race strategy, making sure you manage your tyres and making sure you get to be more competitive, you forget how many times you've actually done all of this.
"It doesn't mean that much, what we care about is getting another trophy and spraying more champagne."
Team-mate Todd Kelly, who made his debut in the V8 series at a similar time to Bargwanna with the Holden Young Lions, says that people shouldn't write Bargwanna off just yet.
"Bargs and I were both a part of the Young Lions back in the 90s and when I was working on his car at Bathurst all those years I ago I didn't think I would be congratulating him on his 150th event as part of our race team a decade later," said Kelly.
"He is still driving at his best and I'm confident that as we improve and as he learns our cars and our set-up he will be right up there, no dramas.
"Bargs is the kind of driver that always works hard, puts in the effort and I can't wait until he is right up the front again. I don't think it's too far away."
The V8 Supercars hit the track at Winton Motor Raceway this weekend, with the first practice session at 10.55am on Friday. A total of four practice sessions take place on Friday, followed by qualifying and racing on both Saturday and Sunday.