Endurance race Wildcard applications open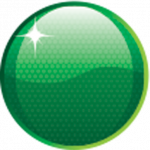 V8 Supercars Australia has opened applications for Wildcard entries for this year's L&H 500 at Phillip Island and the Supercheap Auto Bathurst 1000.
Championship Series and Fujitsu V8 Series teams were notified yesterday that applications are open and submissions must be presented to the V8 board by July 1.
A Wildcard entrant can be a current Fujitsu Series team, or a Championship Series wishing to run an extra car.
Fujitsu Series teams will be given first preference in the selection process.
There is no stated limit on the amount of Wildcard entries accepted. Last year, four Wildcards were selected, with three of them contesting the two races.
Matthew White Motorsport, Greg Murphy Racing, Adrenaline Motor Racing and the Sieders Racing Team all confirmed to Speedcafe.com.au that they will submit applications to be a Wildcard entrant.
Other teams who will consider an application include Sonic Motor Racing and Jay Motorsports.
Sieders Racing Team entered last year's enduros with David Sieders and Andrew Fisher. The pair finished top Wildcard at Phillip Island before incidents and an engine failure ruled them out at Bathurst.
The Sydney-based team has not contested a Fujitsu V8 Series round yet this year, however, team member Colin Sieders told Speedcafe.com.au that his team will apply for another shot at it.
"We're definitely going to apply in some shape or form," Sieders said.
"We want to do it better than we did last year. Phillip Island was awesome – to be the top Wildcard was a great effort.
"We're going through it all now. With the lack of Fujitsu rounds we've done this year, that might hurt us, but we're deciding now if we will buy a car or lease a car."