Youth takes on the Touring Car Masters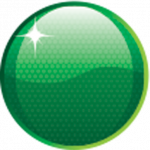 Youth will take on the experienced in this weekend's second round of the Touring Car Masters presented by Autobarn at Winton Motor Raceway.
Teenage Victorian Elliot Barbour will take on the some of Australia's racing greats when he jumps aboard a 1972 Ford Falcon XY GTHO this weekend before eventually switching to a purpose-built 1972-model Chrysler V8 Charger. Both cars will be prepared by Rod Smith Racing.
The 19-year-old, who harbours an ambition to be a V8 Supercars driver, has competed in karts, HQ Holdens and Porsche 944. Now, he wants to further develop his skills in the over-powered and under-tyred Masters class before trying to progress to V8 Supercars.
"Joining the TCM series is a really good opportunity for me," he said.
"The publicity and fans the series attracts will hopefully lead on to bigger and better things.
"Definitely my long-term goal is V8 Supercars, and if that fails then I'll look at going overseas, but right now I'd like to make it in Australia.
"There was a rolling Falcon chassis available from Wayne Mercer who I raced against in the Porsches, and Rod Smith Racing offered to prepare it if I wanted to race it while the Charger is still being built.
"So we'll start in the GT Falcon for Winton and I'm hoping we'll have the Charger on track at Darwin. I'm looking forward to that; I think it should be capable of sticking with the front running guys.
"I've driven things with less power and that's all about being smooth – now I'm going from a car with 200hp that weighs about 1100kg to 550-600hp and around 1600kg."
The first practice session for the Touring Car Masters at Winton this weekend will be on Friday, followed by qualifying and three races on Saturday and Sunday. After one round, Jim Richards currently leads the title after Clipsal 500 winner Andrew Miedecke elected to nominate the first round as his 'non-scoring' round.