Webber: It was "my day" in Spain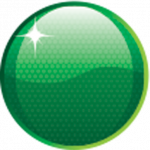 Even though the majority of the fans at the Catalunya circuit in Barcelona were waving Spain's national flag, Mark Webber says it was "my day" after dominating the Spanish Grand Prix – his third-career Formula One win.
Webber led home local hero Fernando Alonso and Red Bull Racing team-mate Sebastian Vettel in his most convincing performance in an F1 car.
The win has also thrown Webber straight back into world title contention – now 17 points behind championship leader Jenson Button.
Webber resisted saying that this win was his best, but he understands its significance.
"It was a special victory. The first one is good but this one is right up there with it," he said.
"All of them have been good. Obviously in Brazil it was all overshadowed by Jenson winning the title, so today was all about … it was Fernando's home race, so there was a lot of people excited about that locally – but it was my day today and that's why I was very happy and satisfied that I started on the pole and could control the race, and they're the ones which are very special to have. They don't always happen like that."
While it was Webber's day, for one lucky fan, it was 'their day' – especially if they were the one who caught Webber's helmet that he threw into the crowd.
"I said to some people that when I win a race this year I will do something different, so it was nice to throw my helmet into the crowd and give a present back to the fans because they don't always get the best treatment in Formula One, so it was nice to throw a bit of a gift out there for them," he said.
Webber's win was set up by his pole position on Saturday, and the perfect launch off the grid gave him a lights-to-flag win. It would have been the perfect day for Red Bull, with Vettel comfortably in second place in the opening stint, but brake problems threatened threw him a curve ball.
Despite Vettel's drama, Webber was quick to praise the team.
"Sensational effort from the whole team this weekend," he said.
"We had a faultless grand prix weekend in terms of yesterday's qualifying and the race today was a very well executed grand prix.
"In a way we know that Seb could have been in second if he had a smooth race, so we have missed a few points for the Constructors, but in the end very special day for me. It was a good one. Unfortunately I can't get too drunk tonight as we are at the track again on Wednesday but we will see how we go."
The Formula One circus heads to the historical Monaco street circuit this weekend – another track where pole position is vital.
Webber is looking forward to another strong weekend.
"We know it is a special venue," he said.
"It is a one-off on the calendar. It is a sensational challenge for the drivers. We all like going there. You certainly couldn't have a track like it now if you wanted to design and build one. It is a little bit on the edge.
"It is a different type of weekend with running on Thursday and a bit of a break on Friday. The whole atmosphere is good and it is a special grand prix. We all know that front row will be king there as well."
Speedcafe.com.au poll: Can Mark Webber win the Formula One world title? Click on the poll to the right of the page now …