Scott Pye takes another two British race wins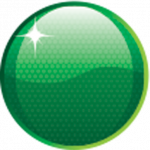 Scott Pye has continued his impressive form in the Dunlop MSA Formula Ford Championship of Great Britain, taking two wins from the three races at Knockhill last weekend.
The Jamun Racing driver failed to finish the first race when mechanical failure struck, but completely dominated the next two races, putting him back in second place in the series, 23 points behind Scott Malvern.
The AMSF International Rising Star, backed by Triple Eight Race Engineering, was pleased with his Knockhill weekend.
"I could not be happier with the end result," he said.
"As we all know mechanical failures are unfortunately a part of racing sometimes but it was good to bounce back in the best way possible.
"I won Race 2 by 9.1s. It was a tough race at the start but once I found the lead I never looked back.
"In the last race, I was held under immense pressure from team mate Josh Hill. I started from pole, led into turn one and led every lap from there but I just could not break the slip stream in this race though.
"This was Jamun Racing's first 1-2 for the season and we also took a clean sweep of the weekend with Josh winning Race 1."
For the other Australian competing – the Spectrum chassis – it finished with a best weekend result of third place in Race 1 (driven by Englishman Daniel Cammish).
The next round of the British Championship is at Zandvoort on June 5/6.