Perkins confirms another Fujitsu round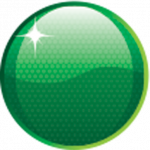 Jack Perkins has confirmed he will return to the Fujitsu V8 Series field this weekend for the third round of the development series at Winton Motor Raceway.
Perkins will join the biggest Fujitsu field of the year, with 27 entries listed to start (see below for full entry list).
Perkins will drive the James Rosenberg-owned Commodore VE that he steered to victory in the last race at Queensland Raceway recently. He will continue to enjoy sponsorship from Supercheap Auto and Accu-Chek, and is being assisted by Aussie Racing Car entrant Mark Griffith, who will transport Perkins' VE to the rural race track.
He told Speedcafe.com.au that with his home-ground advantage, he has a great chance to further improve on his QR result.
"I'm stoked to be having another run," he said.
"Having such a good result at Queensland helped. If there was one track i thought I'd struggle at, it was Queensland Raceway, but now that I'm confident with the machinery, and obviously I've done plenty of laps around Winton, I think we can do good things."
Perkins says that he's like to complete the remaining rounds of the Fujitsu Series, but he is stuck on his 'race-by-race' deal.
"I'd love to do the rest of the year," he said.
"That would be my plan, but I can only take small steps. James Rosenberg owns the car and I rent it off him. While we don't put any marks on the car and have no major failures, it makes it easier and possible for us."
Other new entries include Cameron McConville, who will steer an ex-Walkinshaw Racing Commodore VE, backed by JAX Quickfit Tyres. The Ben Eggleston-owned car is entered under #38. Eggleston himself will also compete in his first race of the 2010 season, using his VY-model Commodore (under new Fujitsu rules which allow older models to enter).
Owen Kelly returns for Kelly Racing's Metaland-backed Commodore after a mixed return at Queensland Raceway. The Jack Daniel's Racing endurance driver was involved in a start-line incident with debutant Scott McLaughlin in Race 2 but fought back from the tail of the field to finish fifth in the final race.
Steve Owen leads the series after two rounds ahead of rookie drivers Tim Blanchard, Ant Pedersen and Nick Percat.
| | | | | |
| --- | --- | --- | --- | --- |
| Car  # | Sponsor | Team | Driver | Model |
| 26 | MW Motorsport | MW Motorsport | Ant Pederson | BF |
| 28 | Team Jayco | MW Motorsport | David Russell | BF |
| 021 | Team Kiwi Racing | MW Motorsport | Matthew Hamilton | BF |
| 32 | Flexi Staff | Triple F Racing | Paul Fiore | VE |
| 38 | Eggleston Motorsport | Eggleston Motorsport | Cameron McConville | VE |
| 42 | Jay Motorsport | Jay Motorsport Pty Ltd | TBA | VZ |
| 45 | Earthex Racing | Greg Murphy Racing | Steve Owen | VE |
| 46 | Earthex Racing | Greg Murphy Racing | TBA | VE |
| 48 | NDD | Emery Motorsport | Geoff Emery | VZ |
| 49 | Image Racing | Image Racing | TBA | BA |
| 54 | Eggleston Motorsport | Eggleston Motorsport | Ben Eggleston | VY |
| 57 | Playstation | Ben McCashney | Ben McCashney | VZ |
| 58 | Go Karts Go | Adrenalin Motor Racing | Drew Russell | BF |
| 59 | Go Karts Go | Adrenalin Motor Racing | Aaren Russell | BF |
| 66 | Roadwise Racing | Nemo Racing Pty Ltd | Phil Foster | VZ |
| 67 | Supercheap Auto Racing | Nemo Racing Pty Ltd | Jack Perkins | VE |
| 71 | Action Racing | Action Racing | Marcus Zukanovic | VZ |
| 75 | McGill Moorsport | McGill Motorsport | Aaron McGill | BF |
| 77 | Kelly Racing | Motorsport Holdings | Owen Kelly | VE |
| 86 | East Coast Traffic Control | East Coast Traffic Control | Wayne Miles | BF |
| 93 | Fujitsu Racing | Stone Brothers Racing | Scott McLaughlin | BF |
| 95 | Batavia Coast Motorsport | Nathan Vince | Nathan Vince | BF |
| 96 | V8 Race Experience | Peters Motorsport | Ryan Hansford | BF |
| 99 | Norton 360 FRSR | Prodrive Racing | James Moffat | BF |
| 222 | Sip'N Save | Jay Motorsport Pty Ltd | Nick Percat | VZ |
| 777 | Bob Jane T-Marts | Sonic Motor Racing Services | Rodney Jane | BF |
| 999 | Sonic | Sonic Motor Racing Services | Tim Blanchard | BF |