Hamilton "absolutely gutted" by failure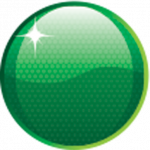 Lewis Hamilton lost a potentially crucial 18 world championship points when his McLaren suffered a mechanical failure on the penultimate lap of the Spanish Grand Prix.
The Briton was running in second position when he appeared to have a left front tyre fail through turn three.
While continually scrutinised for having an aggressive driving style that overtly stresses the Bridgestone rubber, Hamilton said he had little warning of the problem.
"I was just nursing the car to the finish line, then I suddenly felt the steering go, and then there was immediately a failure on the left-front corner," he recalled.
"I didn't sense anything odd before the accident – the car was feeling great – so that's why it was such a surprise.
"I'm absolutely gutted that my accident happened so close to the finish of the race – but that's motor racing."
Earlier in the race, Hamilton was nearly involved in a three car accident, when he and Sebastian Vettel came across an almost stopped Lucas di Grassi in the middle of the first corner, while battling side by side for position.
Not surprisingly, the McLaren driver was one of many expressing their frustration with the behaviour of the slower cars in Barcelona.
"There were problems with some of the backmarkers today," he said.
"It felt like we were lapping some of them four or five times – and some of them were very bad at getting out of the way.
"I appreciate that it's not always easy for the backmarkers, and I know from the first half of last year what it's like to be lapped, but some of them were slowing on the racing line, and in fact I nearly collided with a couple of them when they did that.
"It was quite difficult at times, because there was such a big speed difference. I guess it may be more difficult still at Monaco."
Hamilton now heads to Monaco sixth in the championship standings, 21 points behind leader Jenson Button.