Controversial F-Duct banned from next year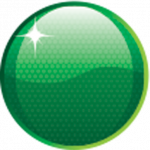 The controversial F-Duct systems that have dominated Formula 1 technical discussion across the first part of the 2010 season will be banned next year, following a meeting between Formula One Teams Association members in Barcelona.
It is believed that the majority of teams voted to outlaw the concept for 2011, despite the best efforts of McLaren, who pioneered the system in Bahrain.
While costs have been cited as a critical factor, the potential dangers of the driver operated ducts were clearly evident in Spain.
On-board footage dramatically showed Fernando Alonso being forced to drive through corners with only one hand on the steering wheel, while operating Ferrari's new duct with his left hand.
Mercedes GP CEO, Nick Fry told Autosport in Barcelona that Formula 1 should focus on technologies with more potential relevance to road cars, such as Kinetic Energy Recovery Systems.
"I personally think that it is sensible to nip in the bud technologies that, on the face of it, don't really have a relevance for use outside of F1," he said.
"By the end of the year I know we, and I am sure most of the other teams, will have an F-Duct on their car and that neutralises the advantage of having it.
"The engineers have already come up with ideas for next year that are zany in the extreme, and it is difficult to see how they would be used elsewhere. Plus they would be expensive."
"What we should be encouraging is stuff that we can be using elsewhere, and I am personally a big proponent of KERS because of that."
Other news to emerge from the FOTA meeting in Spain was that the first segment of qualifying next weekend in Monaco will not be split into two groups. A unanimous vote was required to make the change.
But what is an F-Duct? Check out this YouTube vide below …