Alonso happy after surprise home podium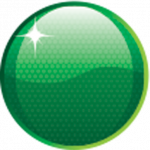 Fernando Alonso has declared himself happy with second place at his home Grand Prix in Barcelona – a result which sees him move up to second on the championship points table.
Having run fourth for much of the race, the Ferrari driver benefited from the late race mechanical problems of Sebastian Vettel and Lewis Hamilton to snatch a highly popular podium.
"I am happy with getting this second place in front of my fans," said the Spaniard.
"I am happy for them, but especially for the team, who have worked so hard this weekend without making mistakes.
"It's true the result came in an unexpected way, but that's racing. We knew we could expect a difficult Grand Prix, because on tracks like this we still don't have enough aerodynamic downforce to fight for pole position and the win, even if the races are very long and that was confirmed yet again today.
"In circumstances like this we have to try and attack and exploit every opportunity. Our strong point seems to be tyre management as ours seemed to be in better condition than those of our rivals in the final stages of the race. We have to up our performance level, but we do have the potential to win the championship."
By contrast, fellow podium finisher Vettel had a troubled afternoon, which featured a botched pit stop, a brake problem, an off-track excursion, and a general lack of speed relative to team-mate Mark Webber.
"A lot of things didn't go my way today," admitted the German post race.
"Mark was in his own league today, but for some reason I found it difficult.
"I was unlucky as I had a slow stop and had to wait in the pit box for the Ferrari to drive past and then Jenson (Button) was coming in, so we lost ground and the position. It was close when Lewis came out, but then he was impossible to pass.
"Fifteen laps to the end, I lost the front left brakes and had to back off. I was lucky as there was a gap to Michael (Schumacher) behind me.
"I don't know how to feel as third is not a bad position. It's good to take some points, the car is fast, but it was difficult."
Despite the tough day, Vettel moves from fifth to third in the championship after the Spanish race, overtaking Nico Rosberg and Hamilton, while closing in on leader Button.