Webber not complacent after Barcelona pole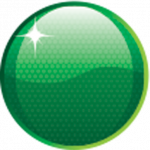 Mark Webber has stressed that his Red Bull team are not becoming complacent atop the Formula 1 pecking order, despite out-pacing their nearest rivals by seven tenths of a second in qualifying for the Spanish Grand Prix.
Webber bettered team-mate Sebastian Vettel in all three qualifying segments, to take his second pole position of the year, and retaining the team's unbeaten 2010 qualifying run.
"I'm rapted, obviously ecstatic that I've got the pole," said the Australian after the session.
"It puts me in a nice position for tomorrow, but it's still a long GP.
"We are not getting complacent, it's a long championship. We know that Ferrari and McLaren are sensational outfits, so we're not getting ahead of ourselves at all.
"We've now got to capitalise, in the next few races, on some nice results. No points have changed yet, after today's session. Some points might change tomorrow, so that's our job."
Webber also agreed that a win in tomorrow's Grand Prix is an important step in getting his championship challenge back on track.
"Every race is definitely important," he said, "but we have seen that the 25 points is a nice thing to get on Sunday afternoon's, as it is a bit of a buffer over the other two podium spots in terms of points' ratio.
"It is certainly no secret that the first four races have not gone amazingly for me in terms of the two wet races that we had in Melbourne and Shanghai. Malaysia was pretty solid.
"It is very important (to score big points this weekend). I left home the other day and said to my dogs 'hopefully boys I will bring home quite a big chunk of points for you guys,' so hopefully we can start tomorrow.
"Then we have got Monaco and we are at the track again Thursday. It is around again quickly and you can gain and lose a lot in the next eight days."