Treseder powers to Pro Gearbox victory in Ipswich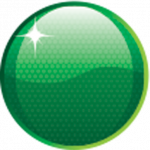 CRG driver Kel Treseder has powered his way to victory in Round Two of the CIK Stars of Karting Series hosted by the Ipswich Kart Club in Queensland over the weekend.
Treseder took out the Pro Gearbox (KZ2) category to secure his first win in Australia's elite karting series while Cian Fothergill and Pierce Lehane continued their strong run of form by taking out the Pro Light (KF1) and Pro Junior (KF3) divisions respectively.
After lining up alongside rising star Chris Hays, who won the opening 25-lap final, on the front row of the grid for the second final it was Treseder who got the jump at the start of the final race.
Hays was unusually sluggish off the line and was fighting his way back towards the front before he made an ambitious move on William Yarwood which ended Hays' race.
Troy Woolston shadowed Treseder's Kel's Karts and Parts Maxter-powered CRG kart during the early running but it wasn't long before Treseder began to show superior speed and open a race winning lead.
At the chequered flag Treseder crossed the line almost one second clear of Woolston in his CC Racing Arrow Kart while Ensbey claimed third place in his KAOS Karting Arrow Kart after a race long battle with Matthew Wall, Jordie Lindstrom and Jason Pringle.
"After finishing second in the opening round I came into this weekend with some confidence, I had some good speed all weekend, so it is good to transfer this speed into a win," said Treseder.
"It was disappointing to see (Chris) Hays on the sidelines as he was certainly been one of the pacesetters all weekend, it would have been good to have enjoyed a battle with him.
"Full credit must go to Troy (Woolston) he kept me honest in the final, it wasn't easy out there.
"I feel as though I'm really coming to grips with this Gearbox kart, I'm continuing to improve everytime I hit the track and having more fun than I've ever had during my karting career."
As a result of his performance Treseder has taken over the lead in the chase for the CIK Stars of Karting Title.
In the Pro Light (KF1) category it was Cian Fothergill who continued his sensational run of form to once again win both main events for the second consecutive round.
The Tracksa Racing pilot was challenged by defending champion Hayden McBride and Tony Kart driver Joel Smith during both 25-lap encounters as the trio cleared off from the chasing pack.
After running in close proximity during the early laps Fothergill showed superior pace to draw clear and win both races to extend his lead in the championship.
McBride finished in second place ahead of a fast finishing Grant Smith, who claimed third after starting from 12th spot on the grid.
New South Wales driver Pierce Lehane won his second straight round in the Pro Junior (KF3) category, however, this weekend's victory wasn't as easy as his opening round win.
Local driver (Forest Lake, QLD) teenager Brock Plumb provided a serious challenge to the championship leader all throughout the weekend.  Such was the pace shown by Plumb in his Birel kart that he won the opening final today ahead of Jonathan Venter (Beecroft, NSW) and Gold Coaster James Macken.
After making a rare mistake in the opening final, Lehane went on to dominate the second race of the day to finish well clear of Plumb.  Western Australian Jake Klarich drove a strong race to record a career best third place finish behind Lehane and Plumb.
For the full results click here
CIK STARS OF KARTING SERIES
Top Ten after Round 2 of 4
Pro Light (KF1)
| | | |
| --- | --- | --- |
| 1. | Cian Fothergill | 168 |
| 2. | Hayden McBride | 133 |
| 3. | Joel Smith | 119 |
| 4. | Damien Radosevic | 111 |
| 5. | Grant Smith | 110 |
| 6. | Anthony Vince | 99 |
| 7. | Matthew Waters | 98 |
| 8. | Matthew Bailey | 95 |
| 9. | John Grother | 93 |
| 10. | Simon Roberts | 93 |
Pro Gearbox (KZ2)
| | | |
| --- | --- | --- |
| 1. | Kel Treseder | 147 |
| 2. | Troy Woolston | 135 |
| 3. | Matthew Wall | 135 |
| 4. | Christopher Hays | 126 |
| 5. | Jason Pringle | 106 |
| 6. | Fergus Symes | 101 |
| 7. | Jordie Lindstorm | 100 |
| 8. | Lee Mitchener | 99 |
| 9. | Elle Bryden | 89 |
| 10. | Kyle Ensbey | 60 |
Pro Junior (KF3)
| | | |
| --- | --- | --- |
| 1. | Pierce Lehane | 157 |
| 2. | Brock Plumb | 133 |
| 3. | Jonathon Venter | 130 |
| 4. | Aidan Wright | 111 |
| 5. | Jackson Delamont | 110 |
| 6. | James Macken | 110 |
| 7. | Jacob Parsons | 99 |
| 8. | Jake Klarich | 96 |
| 9. | Trent Grubel | 91 |
| 10. | Scott May | 85 |
EAST COAST TITLE
Clubman
| | | |
| --- | --- | --- |
| 1. | Jason Hryniuk | 130 |
| 2. | Daniel Baker | 125 |
| 3. | Matthew Waters | 122 |
| 4. | Nathan Tigani | 108 |
| 5. | Thomas Phillips | 106 |
| 6. | Brenton Simonds | 101 |
| 7. | Brendan Nelson | 100 |
| 8. | Kayne Hughes | 87 |
| 9. | Matthew Goddard | 86 |
| 10. | Ben Stewart | 80 |
Junior National
| | | |
| --- | --- | --- |
| 1. | Breanna Woodland | 125 |
| 2. | Mitchell Gee | 124 |
| 3. | Christopher Corbett | 122 |
| 4. | Dylan Higgins | 117 |
| 5. | Philip Munnerley | 115 |
| 6. | Dale Corbett | 96 |
| 7. | Dimitri Agathos | 76 |
| 8. | James Foster | 75 |
| 9. | Benjamin Harm | 69 |
| 10. | Troy Morrisey | 59 |