Hamlin wins Darlington sweep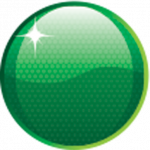 Darlington Raceway lived up to its reputation as the track 'Too Tough To Tame' in the Showtime Southern 500, but it was Denny Hamlin who came closest to getting a handle on the 'Lady in Black' with a clean sweep this weekend.
Hamlin backed up his win in yesterday's Nationwide Series race to take out his third Sprint Cup race win of the season so far, edging out pole winner Jamie McMurray and Kurt Busch for the win.
Hamlin was pleased to pull-off the sweep on Mother's Day weekend, becoming the first driver since Mark Martin in 1993 to sweep both races at the 1.366-mile track.
"A great day for us," said Hamlin.
"To pull off the sweep on Mother's Day Weekend – I gotta say Happy Mother's Day to my mum, Mary Lou. Just a great weekend for us.
"We had a top-two car all day. Us, Jeff (Gordon) and the other Jeff (Burton) were really strong and we put ourselves in position. The pit crew got me out first and that was the key. Those guys just did a phenomenal job."
After starting from seventh place it was a tough night out for Marcos Ambrose.
Having crashed his primary car in the final moments of practice, the Aussie pulled off a miracle to qualify in the top 10 and in the race he struggled with car set-up, having only run the back-up car on his two lap qualifying run.
In the race he also battled engine problems, resulting in several long pit stops as his JTG Daugherty Racing pit crew worked on the spark plugs in the #47 Camry. Eventually Ambrose finished in 25th position, three laps down on the leaders.
"It's a tough deal, the guys tried everything all night long to try and make the car handle, but nothing seemed to help it," said Ambrose.
"We pulled off a bit of a miracle to qualify in seventh after wrecking the primary car in practice, and ever since then we were playing catch up.
"At the start the car just had no pace, and once we went a lap down it was always going to be hard work from there.
"Credit to the team for sticking at it, we made the finish and scored some points, which is what we need, especially considering the number of people who crashed out tonight."
The Sprint Cup Series races at Dover next weekend.
RESULTS: Showtime Southern 500 at Darlington Raceway
Race 11 in the 2010 NASCAR Sprint Cup Series
| | | | |
| --- | --- | --- | --- |
| 1. | #11 | Denny Hamlin | 367 laps |
| 2. | #1 | Jamie McMurray | |
| 3. | #2 | Kurt Busch | |
| 4. | #24 | Jeff Gordon | |
| 5. | #42 | Juan Pablo Montoya | |
| 6. | #29 | Kevin Harvick | |
| 7. | #18 | Kyle Busch | |
| 8. | #31 | Jeff Burton | |
| 9. | #39 | Ryan Newman | |
| 10. | #83 | Brian Vickers | |
| 25. | #47 | Marcos Ambrose | 364 laps |
2010 NASCAR Sprint Cup Series standings
After Race 11 of 36
| | | |
| --- | --- | --- |
| 1. | Kevin Harvick | 1622 points |
| 2. | Jimmie Johnson | 1512 |
| 3. | Kyle Busch | 1509 |
| 4. | Jeff Gordon | 1475 |
| 5. | Matt Kenseth | 1472 |
| 6. | Denny Hamlin | 1458 |
| 7. | Greg Biffle | 1431 |
| 8. | Kurt Busch | 1420 |
| 9. | Jeff Burton | 1394 |
| 10. | Mark Martin | 1357 |
| 11. | Carl Edwards | 1345 |
| 12. | Dale Earnhardt Jr | 1318 |
| 28. | Marcos Ambrose | 1013 |