Bjerre takes breakthrough SGP win in Sweden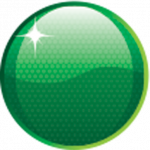 Danish rider Kenneth Bjerre broke through for his maiden victory in the World Speedway Grand Prix when he claimed the win in the FIM Dig Deep Streetwear Swedish SGP in Gothenburg on Saturday.
The Esbjerg-born racer picked up his first ever SGP victory after fending off a ferocious assault from Polish legend Tomasz Gollob in the final.
Bjerre drifted wide as he went into the second lap and his chance of winning the gold looked to be gone when Gollob surged up the inside.
But the ice-cool Dane showed superb composure to rocket back around the outside and seal the biggest victory of his career ahead of Gollob, home hero Andreas Jonsson and American racer Greg Hancock.
The 25-year-old leads the World Championship standings with 30 points and is four clear of reigning world No.1 Australian Jason Crump. Crump had a disappointing night in Sweden and missed out on a berth in the semi-finals after scoring seven points in his heat races.
After the win Bjerre is determined to turn his Swedish SGP success into a sustained challenge for the title.
"Last year I said if I made it to the final, I would have been happy, but I've come on since then," said Bjerre.
"This year my ambition is to be world champion. That's why I'm racing. At the minute I can't really believe it. But I'm here where I want to be.
"I'm top of the standings, but it doesn't mean much if I don't finish there when the season is over. That's the important thing and there is still a long way to go."
Rising Australian star Chris Holder finished as the third highest pointscorer following the heat races but was unable to make the transfer into the final after finishing third in his semi-final.