Barrichello: Updates on Williams did not work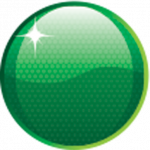 Rubens Barrichello expressed his disappointment after failing to progress past Q1 at Barcelona, telling media that the latest Williams upgrades had not translated into an increase in performance.
The Williams team had brought a new front wing, sidepods and rear-view mirrors to the Spanish race, as well as various development parts for their own version of the 'blown' rear wing concept.
The Brazilian revealed after qualifying however that the new parts had been removed following practice.
Barrichello was also critical of the Lotus, Virgin and HRT drivers – who too were knocked out in Q1 – for failing to get out of the way of faster cars in the session.
"The fact is that the updates didn't work so our cars are completely the same," lamented Barrichello.
"The updates didn't work, we had to drop it, but the fact is I couldn't get a clear run – I was thinking that we had a shot on Q3 to be honest with you.
"But, that's the problem – we have six cars that go so slow and if they don't get out of the way you catch them by three to four seconds a lap and that's too unfortunate. I'm just out."
The other surprise of qualifying was the failure of Adrian Sutil to make Q3, with the Force India driver setting the 11th fastest time in Q2, also falling foul of traffic.
Unlike Barrichello however, the German appeared pleased with his car after the session
"I believe we have a top 10 car," he said, "and I think we could have got through to Q3 again today, but you need to have a perfect lap and I got a bit of traffic with a Renault in the last sector and lost a couple of tenths, which was all we needed for Q3.
"I'm not really disappointed but obviously it could have been better. Force India has done a great job all year, we have brought some updates to this circuit that work really well and we're very consistent."