Webber takes thrilling Spanish pole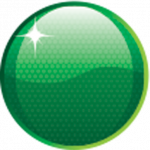 Australian Mark Webber has taken his second pole position of the year, beating his Red Bull team-mate Sebastian Vettel in a thrilling qualifying session at Barcelona, Spain.
In a close session, Webber grabbed the top spot by 0.106s over Vettel – and the rest of the field was a long way behind.
McLaren's Lewis Hamilton will start the Spanish Grand Prix from third spot, over 0.8s behind the runaway Red Bull pair.
Local favourite Fernando Alonso took fourth place in his Ferarri ahread of championship leader Jenson Button (McLaren), Michael Schumacher (Mercedes), Robert Kubica (Renault), Nico Rosberg (Mercedes), Felipe Massa (Ferrari) and Japanese driver Kamui Kobayashi, who put his Sauber inside the top 10.
In fact, it was a great qualifying session for Sauber, with Kobayashi's team-mate Pedro del la Rosa in 12th place – the team's best combined qualifying result.
Force India was one of the disappointments of the first two sessions. Adrian Sutil and Vitantonio Luizzi both missing out on a chance in the top 10 session.
| | | | | | |
| --- | --- | --- | --- | --- | --- |
| Pos | Driver | Team | Q1 | Q2 | Q3 |
| 1. | Webber | Red Bull-Renault | 1:21.412 | 1:20.655 | 1:19.995 |
| 2. | Vettel | Red Bull-Renault | 1:21.680 | 1:20.772 | 1:20.101 |
| 3. | Hamilton | McLaren-Mercedes | 1:21.723 | 1:21.415 | 1:20.829 |
| 4. | Alonso | Ferrari | 1:21.957 | 1:21.549 | 1:20.937 |
| 5. | Button | McLaren-Mercedes | 1:21.915 | 1:21.168 | 1:20.991 |
| 6. | Schumacher | Mercedes | 1:22.528 | 1:21.557 | 1:21.294 |
| 7. | Kubica | Renault | 1:22.488 | 1:21.599 | 1:21.353 |
| 8. | Rosberg | Mercedes | 1:22.419 | 1:21.867 | 1:21.408 |
| 9. | Massa | Ferrari | 1:22.564 | 1:21.841 | 1:21.585 |
| 10. | Kobayashi | Sauber-Ferrari | 1:22.577 | 1:21.725 | 1:21.984 |
| 11. | Sutil | Force India-Mercedes | 1:22.628 | 1:21.985 | |
| 12. | de la Rosa | Sauber-Ferrari | 1:22.211 | 1:22.026 | |
| 13. | Hulkenberg | Williams-Cosworth | 1:22.857 | 1:22.131 | |
| 14. | Petrov | Renault | 1:22.976 | 1:22.139 | |
| 15. | Buemi | Toro Rosso-Ferrari | 1:22.699 | 1:22.191 | |
| 16. | Alguersuari | Toro Rosso-Ferrari | 1:22.593 | 1:22.207 | |
| 17. | Liuzzi | Force India-Mercedes | 1:23.084 | 1:22.854 | |
| 18. | Barrichello | Williams-Cosworth | 1:23.125 | | |
| 19. | Trulli | Lotus-Cosworth | 1:24.674 | | |
| 20. | Kovalainen | Lotus-Cosworth | 1:24.748 | | |
| 21. | Glock | Virgin-Cosworth | 1:25.475 | | |
| 22. | di Grassi | Virgin-Cosworth | 1:25.556 | | |
| 23. | Chandhok | HRT-Cosworth | 1:26.750 | | |
| 24. | Senna | HRT-Cosworth | 1:27.122 | | |