Revised livery for Ferraris amid controversy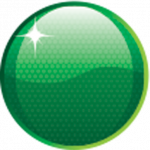 The Ferrari entries of Filipe Massa and Fernando Alonso are running a revised livery this weekend in Barcelona, following a week-long furore over 'subliminal' tobacco advertising.
The scandal was first sparked by a report in British newspaper The Times, which questioned the "$1 billion relationship" between Ferrari and the Philip Morris owned Marlboro brand.
Allegations of subliminal advertising centred around the use of the 'barcode' motif on the engine cover of the car, which has gradually evolved since it was first used by the team some six seasons ago.
Ferrari responded to the story within hours of publication, by issuing a statement claiming that "the so-called barcode is an integral part of the livery of the car and of all images coordinated by the Scuderia. If it was a case of advertising branding, Philip Morris would have to own a legal copyright on it."
Curiously, the Ducati Marlboro MotoGP Team also run the barcode branding.
In a subsequent post on the car maker's official website, Ferrari President Luca di Montezemolo did not back down, stating that the argument is "completely pointless, and it is verging on the ridiculous to claim that the colour red or a graphic design which shows a bar code could induce people to smoke."
"It's best not to waste any more time," he continued, "replying to this sort of nonsense or to those who are instrumental in wanting to stoke up the story."
Following these comments, it came as somewhat of a surprise to see the Italian cars to turn up at Barcelona with a red patch replacing the barcode, and yet another statement being issued by the team.
"Together with Philip Morris International we have decided to modify the livery of our cars starting with the Barcelona Grand Prix," read the statement.
"This decision was taken in order to remove all speculation concerning the so-called 'barcode' which was never intended to be a reference to a tobacco brand.
"By this we want to put an end to this ridiculous story and concentrate on more important things than on such groundless allegations."
Ironically, Sauber are also sporting a revised look this weekend, thanks to sponsorship from the Spanish arm of Burger King. Thankfully for the Swiss team, advertising restrictions on the basis of health do not prohibit fast food multinationals from sponsoring racing cars.
At the end of the first day of practice, the Red Bull's of Sebastian Vettel and Mark Webber lead the way, with Michael Schumacher in third.