Miracle seventh for Ambrose after crash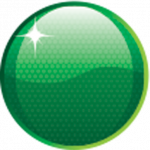 Marcos Ambrose has gone from zero to hero to qualify seventh at Darlington Raceway in South Carolina today.
Ambrose crashed his #47 JTG Daughtery Racing Camry in the final stages of practice, with Darlington living up to its reputation as 'Too Tough To Tame' by also claiming last week's Sprint Cup race winner Kyle Busch.
The Australian was forced to his back-up car for qualifying and with no practice laps in the spare car, he went straight out onto the 1.33-mile speedway and turned in a lap good enough for his third top 10 starting position for the season.
Ambrose was stunned at his efforts.
"That was the first lap that car has done, because we crashed in practice with about five minutes to go," said Ambrose.
"We had to go to the backup and no idea what we had. I was feeling pretty jinxed, to be honest with you. And to come out with this lap, it was totally unexpected.
"I didn't think it was going to happen like that, but we'll take it. We have great stuff between Michael Waltrip Racing and JTG Daugherty Racing. It's just great that we can show it."
Jamie McMurray qualified on the pole at Darlington in his #1 McDonalds Chevrolet for Earnhardt-Ganassi Racing, with both he and second placed Jeff Gordon setting a new track record and breaking the 180mph lap average barrier.