Loeb on the march in NZ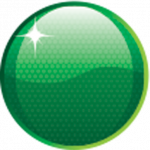 Six-time defending World Rally Champion Sebastien Loeb (Citroen) has been the class of the field during the second leg of Rally New Zealand.
After smashing into a bridge midway through the opening day, Loeb started the day in seventh place, nearly 80 seconds behind leader Petter Solberg.
The Frenchman took six of the day's eight stages to close to within 5.3 seconds of leader Sebastien Ogier of the Citroen Junior Team.
In fact the only stages Loeb did not win were the two runs on the Hampton Downs race circuit. Ogier was fastest on those two tarmac stages and will be the first driver on the road for tomorrow's final four stages outside Raglan.
"It has been in incredible day; flat-out from the start to the end and now we've made up the gap to first place," said Loeb.
"We're five seconds behind Sebastien and everything is possible again. I'm really happy. I think I couldn't do better."
Ford's Jari-Matti Latvala sits third ahead of Dani Sordo (Citroen) and Petter Solberg; who as first car on the road suffered from sweeping the gravel for everyone else. Ford number #1 Mikko Hirvonen sits in a disappointing sixth place after a frustrating day which included a spin on the opening stage this morning.
Tomorrow's final leg of Rally NZ features four stages, a repeated loop of Te Hutewai and the spectacular Whaanga Coast.
Leaderboard – End of Leg #2 Rally NZ
| | | | |
| --- | --- | --- | --- |
| No | Driver | Car | Time |
| 1 | Sebastien Ogier | Citroen C4 WRC | 3:05:40.4 |
| 2 | Sebastien Loeb | Citroen C4 WRC | +0:05.3 |
| 3 | Jari-Matti Latvala | Ford Focus RS WRC | +0:33.2 |
| 4 | Dani Sordo | Citroen C4 WRC | +0:47.5 |
| 5 | Petter Solberg | Citroen C4 WRC | +0:53.6 |
| 6 | Mikko Hirvonen | Ford Focus RS WRC | +1:00.2 |
| 7 | Matthew Wilson | Ford Focus RS WRC | +3:04.9 |
| 8 | Henning Solberg | Ford Focus RS WRC | +5:41.4 |
| 9 | Jari Ketomaa | Ford Fiesta S2000 | +8:12.7 |
| 10 | Federico Villagra | Ford Focus RS WRC | +8:28.8 |