Whincup: Pro Gearbox kart is like an F1 car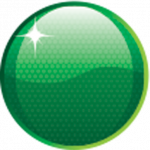 Dual V8 Supercar Champion Jamie Whincup got behind the wheel of a six-speed Pro Gearbox kart today and has likened it to being the closest thing to his drive of a McLaren Mercedes Formula One car early in the year.
Whincup and fellow V8 Supercar driver Tim Slade had the opportunity to climb aboard a six-speed gearbox kart for the first time at the Ipswich Kart track ahead of this weekend's round of the CIK Stars of Karting Series, and both were thoroughly impressed with the 125cc machines.
Whincup, a two-time Champion in the CIK Stars of Karting Series, drove the Vodafone-backed Tony Kart Gearbox machine regularly piloted by Chris Hays for the first time this morning while Slade drove the karts driven by Matthew Wall and Kel Treseder.
After reaching speeds in excess of 120 km/h and completing over 24 gear changes per lap around the 1080-metre circuit, Whincup said today's drive reminded him of his time behind the wheel of the McLaren Mercedes Formula One car in March.
THE FINAL RACE OF THE 2023 REPCO SUPERCARS CHAMPIONSHIP ON ONE OF THE WORLD'S BEST STREET CIRCUITS. GO ALL IN AT THE VAILO ADELAIDE 500, CLICK HERE TO BUY TICKETS
"In some ways driving a Pro Gearbox kart reminds me of when I drove a Formula one car earlier this year. Things are just happening so fast, there's no time to think and the braking distances are really short," said Whincup.
"This kart makes driving a V8 Supercar feel like a breeze as everything happens a lot slower in my TeamVodafone Commodore and it is all about the flow.
"All of the V8 guys started in karts and have raced against each other for years, myself, Mark Winterbottom, Will Davison, we've all been at it for years and when we are out in a V8 we're all driving the same. Davo is still pulling off his shifty moves, Frosty still drives with the same style, the only difference is that the cars are just bigger, more expensive and the crowds are bigger but really we just feel like we are in our go-karts."
Like Whincup, Slade, the Pro Junior Champion in the series during 2002, was impressed by the power provided by the 125cc gearbox kart and indicated that karting is a lot more physically demanding than driving his Wilson Security Racing V8 Supercar.
"We only did ten or so laps out there but it feels like I've done 100 – it is definitely a workout," said Slade.
"I'd forgotten how tough it is to drive a kart, especially a six-speed gearbox kart. Everything happens about 100 times faster in a gearbox kart, than what it does in a V8 Supercar. T grip level is amazing becasue you are so close to the ground it feels so fast.
"You're constantly doing something, there's no time to rest and it is very good fitness training. I think you could chuck all of the cycling and running out of the window and do this everyday – it would certainly be a lot more fun training."