Walsh says he can still win Formula Ford title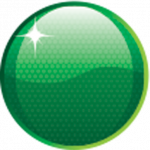 Australian Formula Ford pre-season favourite Ash Walsh says that he can still win this year's title – despite a less than ideal start to his year.
After two rounds of the prestigious championship, Walsh sits in ninth place, 30 points off title leader and Queensland Raceway round win Nick Foster.
Regardless, the most experienced driver in the field remains confident that he can challenge for race wins – and the title.
"Our plan at the start of the season didn't include being ninth after two rounds, but we're only 30 points off the lead, so it is shaping up to be one of the toughest championships for quite a while," he said.
"This makes it more of a challenge, but we can definitely win this year."
And if anyone can do it, Walsh can. In 2007, Walsh contested the Formula Ford title and endured a poor start to the year before stringing together nine-straight race wins. An incident at the penultimate round at Symmons Plains saw him unable to take the title challenge to eventual winner Tim Blanchard.
The next round of the championship heads to Winton Motor Raceway next weekend and Walsh hopes this is the start of his resurgence.
"We definitely need a good result at Winton," he said.
"We know the track well and have been going well in testing, so it is a case of getting the most out of ourselves over the weekend and that should see as starting to move forward."