Toll HRT to debut two new cars soon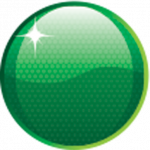 The Toll Holden Racing Team will debut two brand-new Holden Commodore VE chassis in the coming rounds of the V8 Supercars Championship Series.
The factory Holden team has decided to push the build of two new cars after it initially resisted the urge to construct new chassis until the V8's 'Car of the Future' regulations had been released.
With the COF plans now out, the team is going to bench its current three-year old chassis, replacing them with two new cars.
Walkinshaw Racing's CEO Craig Wilson told Speedcafe.com.au that the first of the new cars is expected to be raced at either Darwin or Townsville.
"At the end of this year, our current cars be four years old – it's time for a change," he said.
"We'll have the new cars out some point this year. We haven't finalised a time yet. There's a half a chance we might get one out for Darwin or Townsville.
"The chassis are nearly finished – they'll be complete at the end of the month. Then we've got to decide what we do with the final assembly of them.
"It's no secret that as a chassis get older, their performance does drop a bit, even though these days that's pretty small.
"The only reason we didn't introduce a car at the start of the year was due to the Car of the Future, which was going to be introduced in 2011. Now that the Future car won't be here until 2012, possibly later, it made sense to bring on the two new cars. We made the decision that our chassis would be too old by the time Car of the Future comes around."
Wilson was quick to say that the new cars aren't being wheeled out due to the team's performance. Garth Tander currently sits fourth in the title, while Will Davison is 14th.
In fact, in the past six races of the championship in Adelaide, Hamilton and Queensland Raceway, Tander has scored more points than any other driver.
Wilson says that Tander's penalty in Abu Dhabi's Race 1 (where the team moved the car incorrectly in pitlane during qualifying) has cost him dearly.
"If it wasn't for that stupid penalty in Abu Dhabi, we'd be leading the championship," he said.
"That's been taken into consideration. It had nothing to do with our car – it was that the jack got stuck in the concrete."