Solberg leads Rally NZ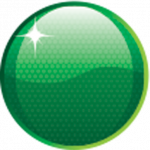 Norway's Petter Solberg (Citroen) has finished the opening leg of Rally New Zealand in the lead following a dramatic start to round five of the WRC on the stages north of Auckland.
Six-time defending World Rally Champion Sebastien Loeb, who started the event with a 40-point lead in the drivers' standings, is more than a minute off the pace following a major scare on the event's fourth stage when he struck a bridge in his Citroen C4 WRC and lost vital time trying to keep his driver's door closed.
Solberg, at the wheel of a privately-run C4, held the lead after the opening two stages but slipped behind Loeb's team-mate Dani Sordo. The 2003 World Champion fell to fourth before striking back in the afternoon to go fastest through stage eight, the repeat of the Cassidy test where Loeb hit trouble in the morning.
"It has been very good today," said Solberg.
"I have been calm, controlled and I feel great. The main thing for me is to know that Seb is behind me."
Solberg will begin day two at the head of the field, which will mean he will have to clean the road of the loose surface gravel.
Ford's Jari-Matti Latvala is second heading into day two, despite reporting that he wasn't happy with his driving during the morning's loop of four stages. He heads Citroen Junior Team's Sebastien Ogier, who was fastest on three of Friday's eight gravel stages.
Dani Sordo is fourth in the second works C4, having led after four stages. Mikko Hirvonen is fifth overnight in the second works Focus and admitted he hadn't been pleased with his performance.
Loeb's recovery from his moment on stage four included setting the fastest time through stage seven. Although he has given up on winning for a fourth consecutive rally, he still believes a podium finish is possible.
"It's going to be tough but we will try," said Loeb.
The second day is another long and demanding leg with 155.62km of competition, the bulk of it held south-west of Auckland in the Franklin and northern Waikato areas.  After restarting at 6am, drivers face two identical loops of four stages.  The opening three are on country roads before a short test on the new Hampton Downs motor racing circuit. 
To add an extra challenge, each of the day's country stages is mixed surface and the Hampton Downs test is all-asphalt.  Drivers return to Auckland for the final overnight halt just after 6pm.
Leaderboard – End of Leg #1 Rally NZ
| | | | |
| --- | --- | --- | --- |
| No | Driver | Car | Time |
| 1 | Petter Solberg | Citroen C4 WRC | 1:35:51.3 |
| 2 | Jari-Matti Latvala | Ford Focus RS WRC | +0:01.4 |
| 3 | Sebastien Ogier | Citroen C4 WRC | +0:03.9 |
| 4 | Dani Sordo | Citroen C4 WRC | +0:08.7 |
| 5 | Mikko Hirvonen | Ford Focus RS WRC | +0:20.2 |
| 6 | Matthew Wilson | Ford Focus RS WRC | +1:09.7 |
| 7 | Sebastien Loeb | Citroen C4 WRC | +1:19.8 |
| 8 | Henning Solberg | Ford Focus RS WRC | +1:45.3 |
| 9 | Jari Ketomaa | Ford Fiesta S2000 | +4:18.0 |
| 10 | Xavier Pons | Ford Fiesta S2000 | +4:40.5 |