Rare F1 testing ahead of Spanish Grand Prix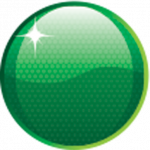 Recent days have seen several Formula 1 teams complete rare in-season testing, as they prepare to debut new aerodynamic pieces at this weekend's Spanish Grand Prix – the first of the year's European races.
Using one of four allotted 'straight-line' aerodynamic test days, Ferrari ran their F10 last weekend at Vairano (Italy), complete with an updated version of their 'blown' rear wing. Unlike that sported in practice in China, the new version of the system features a driver operated switch, as seen on the McLaren.
Ferrari are expected to continue to test the new parts during Friday practice in Barcelona, before evaluating whether they are ready to be used in race conditions.
The Italian squad will also be running a revised version of its engine, after the FIA ratified proposed changes to its homologation papers in the name of reliability.
Mercedes meanwhile have conducted their own aerodynamic testing at Rockingham in the UK, and will sport a longer wheelbase version of their chassis, as well as a radically different engine cover in Spain.
According to comments made by Ross Brawn in the German media, Mercedes will also have a blown rear wing, but it will not feature a switch in the cockpit. Instead, a slot in the rear wing simply 'flicks' air at increasingly higher speed, in an effort to reduce drag.
While Ferrari and Mercedes have dominated the pre-event press, every team are expected to bring new aerodynamic parts to Barcelona.
Several have been vocal in estimating gains, with Dr Hemlut Marko expecting a 0.3 second per lap improvement from his Red Bulls, and Lotus technical chief Mike Gascoyne claiming anything up to a two second per lap leap from his first-year squad.
Embarrassingly for fellow debutants Virgin Racing, only one of their cars has been updated to include a larger fuel tank, meaning second driver Lucas di Grassi will again struggle to finish the race on Sunday. Car designer Nick Wirth had hoped to have both cars updated for the event, but has blamed the extended travel time back from Shanghai on the delay.
Several cars, including the Ferraris and Red Bulls, will also sport revised rear-view mirrors in Spain, as new rules stipulating that they must be attached to the tub of the cars will be in force for the first time.