Loeb hits trouble at Rally NZ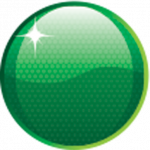 Defending six-time World Rally Champion Sebastien Loeb (Citroen) has lost around 80 seconds heading to the lunchtime service on the opening leg of Rally New Zealand.
The Frenchman slid wide and side-swiped a narrow bridge with his C4 World Rally Car.
The incident happened 5.4km into the 22km Cassidy stage north of Auckland. It left his Citroen with extensive side panel damage and a door which he had to hold shut with a Velcro strap.
"I lost the back of the car on the entry to a tight corner over a bridge," said Loeb.
"The back of the car slid and hit the bridge. I thought it was okay, so we drove on, but it wasn't and I was about to lose the door.
"I knew it was just a remote service after, so I had to keep the door. I stopped for one minute to try and close the door. I couldn't so I held it closed. The dust was very bad."
Loeb's team-mate Dani Sordo was the stage winner and holds a 5.5-second lead over Frenchman Sebastien Ogier (Citroen).
"The morning has been good," said Sordo.
"But the rally will not be decided here. We have to think about the rest of the event.
"I'm happy for now, though – but the difference is not so big between the cars. Maybe the road is not cleaning quite so much."
After service crews face another five competitive stages including the day's finale through the Domain in central Auckland.
Leaderboard – After SS4 Rally NZ
| | | | |
| --- | --- | --- | --- |
| No | Driver | Car | Time |
| 1 | Dani Sordo | Citroen C4 WRC | 48:32.8 |
| 2 | Sebastien Ogier | Citroen C4 WRC | +0:05.5 |
| 3 | Jari-Matti Latvala | Ford Focus RS WRC | +0:06.5 |
| 4 | Petter Solberg | Citroen C4 WRC | +0:09.5 |
| 5 | Mikko Hirvonen | Ford Focus RS WRC | +0:17.7 |
| 6 | Matthew Wilson | Ford Focus RS WRC | +0:29.0 |
| 7 | Henning Solberg | Ford Focus RS WRC | +1:14.6 |
| 8 | Sebastien Loeb | Citroen C4 WRC | +1:40.3 |
| 9 | Jari Ketomaa | Ford Fiesta S2000 | +2:00.4 |
| 10 | Martin Prokop | Ford Fiesta S2000 | +2:24.0 |