2010/11 Drag Racing calendar announced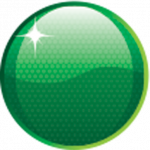 The calendar for the 2010/2011 ANDRA Championship Drag Racing season has been announced.
Please note, the calendar (bottom) has been amended since first published.
Incorporating the ANDRA Pro Series and the Rocket Allstars Racing Series, the calendar includes a few firsts as well as a couple of regular favourites.
For the first time, the ANDRA Pro Series will travel to Mackay in Queensland where Pro Stock will open their 2010/2011 points chase – the first championship round of the year.
A few weeks later, all ANDRA Pro Series and Rocket Allstars Racing Series teams move to Sydney's WSID facility for the 2010 Australian Nationals.
The Sunstate Nationals in Mackay during October will host the Rocket Allstars and the Top Doorslammers and Top Bikes will do their first western swing in December for the Goldenstate Titles.
Willowbank Raceway will open 2011 with the New Year Series on the first and third weekends in January. Late in January the ANDRA Pro Series Top Fuel teams will travel to Perth, and in March the western track will host the 2011 Westernationals. March also sees ANDRA Pro Series Top Doorslammer and Pro Stock in Sydney with the ANDRA Pro Series and the Rocket Allstars finishing off the month at Willowbank.
In late April Sydney, presents the Nitro Champs, delivering the full schedule of ANDRA Pro Series and the Rocket Allstars Racing Series classes in their last points opportunity before the finals.
The season will wind up on the traditional Queen's Birthday weekend with the 2011 Winternationals at Willowbank Raceway.