CAMS appoints new Chief Executive Officer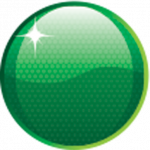 The Confederation of Australian Motor Sport has announced the appointment of David Morgan as its Chief Executive Officer.
Morgan was previously the General Manager of Chemnet Australia, Australia's largest chemical trading and distribution business. He spent more than 20 years in various roles at Orica (formerly ICI Australia) of which Chemnet is a business unit.
Currently, he is consulting in the Mining Services industry.
Morgan will start his new role in June and comes to CAMS with a wide ranging career in strategic negotiations, financial and general management and the progressive management of risk and safety standards.
Morgan replaces Graham Fountain, who left CAMS in March.
CAMS President Andrew Papadopoulos said that Morgan is the right man for the job.
"In our search for a new CEO, we undertook an exhaustive process to find a candidate who on one hand has the ability to think strategically and implement a strategic plan, whilst on the other hand has the hands-on experience to manage complex projects and most importantly, engage with our 50,000 members, our many honorary officials and our competitors and stakeholders," he said.
"David Morgan brings to CAMS a wealth of experience in dealing with complex and time-critical relationships, project management and problem solving. He is the perfect person to lead the organisation through its next stage of development."