Webber: There has been little to cheer about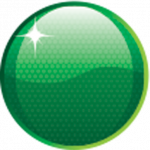 Australian Formula One racer Mark Webber admits that the start of the 2010 season has not gone to plan.
After four rounds of the championship, the Red Bull Racing driver has had a pole position, a podium, but has failed to convert on the superior speed shown by his team. He currently sits eighth in the title chase – 32 points behind championship leader Jenson Button.
Webber said that addressing some issues before the start of the European season this weekend at Barcelona will be critical in making up lost ground in the championship.
"Definitely not rapt with the results," he told BBC Sport.
"We've left some change on the table, there's no question about it. Even Malaysia, with the second place, I could still be pretty hard on myself and say I could have gone one better there.
"But Melbourne and China were difficult events for different reasons, the pit strategies in Melbourne, and in China I wasn't fast enough, simple as that. We're certainly looking to address that with immediate effect in Barcelona.
"I don't think there's a huge amount I would do different. Bahrain was a qualifying mistake that put me out of position. The good thing is, I feel I have the pace, we just need to make sure we have clean weekends and role everything together."
Webber previews this weekend's Spanish Grand Prix below in his Red Bull Formula 1 simulator.