Steven Bradbury: The need for speed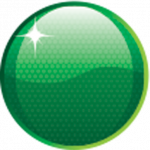 Steven Bradbury came to the world's attention when he became Australia's first-ever Winter Olympic gold medalist in 2002.
Now, Bradbury has another type of 'speed' that he wants to conquer – motor sport. The Queenslander has competed in a number of different racing disciplines in the past, but nothing full-time. Next year, he hopes to have a full V8 Utes program locked away.
Speedcafe.com.au's Grant Rowley grabbed Bradbury for a chat while he was competing in the MINI Challenge at QR.
SPEEDCAFE: You've compete in a variety of different motor racing in the past – Formula Vee, V8 Utes, MINI Challenge. How long until we see you racing something on a full-time basis?
STEVEN BRADBURY: I'm working towards that for 2011. I've got a couple of irons in the fire to hopefully get some sponsorship for the Utes Series.
I almost had a fully-backed drive for the 2009 series, but the financial crisis took it away at the last moment but that's a familiar motorsport story from 2009.
I raced in the Ute Series for the first time at Clipsal in March, and I enjoyed it. I was kind of surprised with where I was at, fitting into the pack. I'd never been to the track and I hadn't done many laps in the cars. To run mid-pack was kind of encouraging.
SPEEDCAFE: Would you join an existing team, or would you run the car yourself?
SB: No, I'd join an existing team for sure and hopefully bring a long with me the sponsorship so that I can use it as a mobile billboard – I guess that's what it's all about. A lot of companies are seeing the value in that these days.
SPEEDCAFE: What is it about motorsport that does it for you?
SB: It's the adrenaline. I've thrived on it ever since I was a kid. I used to get that through competition when I was speed skating, and there's nothing better than going to the Olympics and seeing where you fair against the best people in the world.
Unfortunately, once you get to a certain age, you can't be competitive anymore – and I'm now way too old for speed skating. I would have loved to have gone to another one or two Olympics, but mentally and physically, I couldn't do it anymore.
With motorsport, you can. You can be overweight, unfit and you can still drive a motor car fast. If you're a V8 Supercars driver and you're trying to get those little one percenters, it would help to be fit.
In the categories that I'm looking at, it's probably not quite as important. I'm not the most unfit bloke in the world. It's just about getting that fix of adrenaline, and in motorsport, I can still get it. I think I can offer a little bit more than an average competitor from a sponsorship point of view. I've got a profile to begin with. Hopefully that gives me a leg up. I'm not the next Michael Schumacher, but I think I can hold my own.
SPEEDCAFE: V8 Utes is your short-term goal. Would you like to take it further than that in the future?
SB: I just want to take it a step at a time. I definitely need some more experience and a regular drive somewhere so I can learn the finer points of tracks, the cars and setting up the car. Setting them up is probably not good at the moment. I have good natural instincts on how to drive fast, but because I haven't had a lot of experience to set them up well to go fast.
SPEEDCAFE: So V8 Supercars will have to have a wait a few years?
SB: I'd love to have a crack in a V8 Supercar. Who wouldn't? It's the biggest category in Australia.
But it's like getting Craig Lowndes and taking him out on speed skates and expecting him to beat me. It's just impossible. I only started racing motorsport when I was 33 years old. He has been racing since he was a kid. To compete against the professionals, it's not realistic. Maybe, in motorsport I could get a bit closer compared to what Craig could get to me on speed skates!
SPEEDCAFE: From your limited racing, what has been your highlight so far?
SB: There's a few of them, but probably my first experience racing in the Celebrity Grand Prix in the MINIs in 2003. That was the first time that I got to drive a race car. I was a kid in a candy store. I was absolutely fully charged for the whole week through the driver training course in Melbourne, practicing out at Sandown and right through the whole weekend. That is what lit the fire in the belly. I thought "Hang on, maybe there's another sport I could do after speed skating."
SPEEDCAFE: What about a motor racing lowlight?
SB: I was doing some testing at Queensland Raceway in a BMW 130 and I put it into the wall at Turn 2 – and I can't remember it. There were a couple of minutes there where I don't remember what happened. I hit my head and lost a couple of minutes of memory. That was a little scary.
Below is a short video used in the Nine Network's coverage of this year's Winter Olympics where Bradbury was a special comments commentator …