More changes required for QR to keep V8s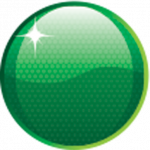 More improvements to the Queensland Raceway facility will be required to see the V8 Supercars Championship Series return to the Ipswich circuit in the future.
Early this year, Queensland Raceway was dropped off the calendar after a split between Queensland Raceway Management and V8s – due to a wide range of issues including a lack of appropriate facilities. A compromise was reached between the parties in February at the instigation of the Ipswich City Council.
Under V8 Supercars Events promotion, an undercover grandstand, corporate boxes above the pit garages and other tweaks were implemented.
V8 Chairman Tony Cochrane, now on a three-month sabbatical, told Speedcafe.com.au that he was happy with a range of upgrades made to the track for last weekend's race – both from V8 Supercar Events and Queensland Raceway management – but says more will need to happen to see the series return.
"There's no question that for it to be a long-term venue for Australia's leading category – V8 Supercars – it's going to require some capital expenditure and some things improved, particularly from a fan usage point of view," he said.
"We made it very clear to Paul (Pisasale, Mayor of Ipswich) when we did the one-year deal that significant improvement would need to occur for us to continue to go back to Queensland Raceway, and most of those would what we call 'fan area.'
"We took over the event last weekend, and for the first time, the place looks cleaned up, it looks decent, the grass isn't too long, the facilities have been improved, there's a covered grandstand for the first time which was sold out.
"That proves that the demand was there and we've got some decent corporate facilities built of a temporary nature.
"Once again, V8 Supercars Events have done a very good job in a short period of time of trying to clean the place up a bit, put more toilets in and try and improve what they could. Bare in mind, we don't own the facility."
Queensland Raceway circuit owner John Tetley said last weekend's event was a success and welcomes further discussions about the V8s returning in the future.
"V8 Supercars Events have been really good to work with," he said.
"Andrew Stone (V8 Supercars Events Operations Manager) has proved great to deal with. They have done some things a little bit different and I think some of them have worked and some haven't. It's a learning curve, but we're in the events business and it changes from event to event."
"I would suggest all things being equal, we'd go again with the same sort of set-up that we had this year.
"It's up to them. V8s put its calendar later in the year, and we'll do our best to accommodate the best we can by shifting things around."