Sprints could take control in more rounds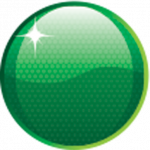 V8 Supercars Australia will consider using the Sprint tyres more often in the future after its successful debut as the only tyre used in for a whole race meeting at Queensland Raceway last weekend.
The softer-compound Dunlop rubber delivered better racing than what has been seen in the past on the Control tyres, with more passing and different strategies making for an improved spectacle.
While V8 Supercar's operations manager Kurt Sakzewski told Speedcafe.com.au that he was impressed with the tyre's outcome, he will wait until the next round of the V8 Series at Winton Motor Raceway (May 14-16) to see if regulations will be changed for 2011.
"You never know, I guess," he said.
"We've tried something different with the soft tyres. The Sprint tyres have worked really well in the past and drivers seem to be enjoying driving on them. There was lots of passing going on, so you never know.
"We'll see what happens at Winton in a couple of weeks and it will give us a better idea.
"Dunlop is very keen to work with us. They helped introduce the Sprint tyres last year, so if we were to use them more often or at more races, that would obviously involve us talking to them and seeing if it could fit into their production schedule."
Double QR race winner James Courtney praised the tyre's performance over the race distance.
"I think it was a big test on the tyre this weekend to see if it was going to last and it surprised a lot of people," the Jim Beam Racing driver said.
"It probably produced a lot of good racing. A lot of people thought we'd be wobbling around and falling off the track, but speaking for myself, the tyres held in there well and I think it produced good racing."
Trading Post Racing's Jason Bright says that V8 Supercars need to introduce the tyre for every round.
"I think the soft tyre worked excellently. It did everything I said it would at the start of the weekend, creating so much more passing because of the different strategies it allowed," he said.
"You could also just push harder because you had confidence in the grip. There's absolutely no need to throw the hard tyre in as well to generate that passing.
"I think you would go to this soft-tyre-only format at all the other sprint rounds for sure. Whether the organisers are prepared to change that I don't know. We'll have to wait for the fans to say what they thought but I'm sure it's much better than it's been for ages. It certainly seemed to me there was a lot more passing."
For more opinion on the soft tyre, CLICK HERE for Network Seven's Aaron Noonan's thoughts.