New five-year deal for V8s at the AGP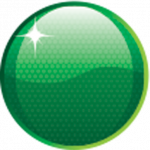 V8 Supercars Australia and the Australian Grand Prix Corporation are expected to announce a new five-year deal soon, according to V8 Chairman Tony Cochrane.
The new long-term deal will ensure that the V8s continue to compete until the 2015 Albert Park race.
A stand-alone pit structure on the main straight will be part of the new deal.
Cochrane, who is currently on a three-month sabbatical from his role as V8 Chairman, said that productive talks have been ongoing with AGPC CEO Drew Ward and a new contract is "in the final throws."
"We've been working with the Australian Grand Prix office for quite some time," Cochrane told Speedcafe.com.au.
"We've got a very strong relationship with them, as we have with Bernie and Formula One.
"From our point of view, we are very focused on a new five-year deal at the Australian Grand Prix. To do that, we need our own pit complex, our own pit building, and we are in the very final throws of putting all the pieces of the jigsaw together."
Since Australian first hosted a Formula One World Championship in 1985 in Adelaide, the Australian Touring Cars/V8 Supercars have been on the support card every year except 2007.
Cochrane said that confirmation of the category's future at the AGP will come soon.
"I would expect in the next four to eight weeks a public announcement on the future of V8 Supercars at the Australian Grand Prix," he said.
"That has been a lot of work to get to this stage, but all the parties have been very constructive with working together, and I think it's going to be a tremendous announcement for the sport."