Lorenzo speaks about future after Jerez win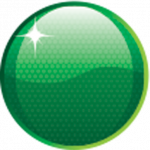 Jorge Lorenzo has spoken openly of his future in MotoGP after taking a spectacular win at his home Grand Prix at Jerez last weekend.
With team-mate Valentino Rossi having previously stated that Yamaha would have to choose between himself and Lorenzo for 2011, the Spaniard told the BBC in Jerez that he believes he can continue to work with the Italian next season.
"I think we can still be together," he explained. "Why not? For sure I have a lot of things to learn from Valentino, and if you are in the same team, it's better for you. On one side it might be worse because there is one rider who is faster on the same bike."
Lorenzo also spoke of how close he came to taking a deal with Ducati for 2010, which was reportedly worth €7 million, to replace the then ill Casey Stoner.
"To be honest, we were very close [to taking the deal]," he said, "I don't want to lie. The Ducati offer was very attractive – a lot of money, [and] a bike which is very fast.
"The biggest thing that makes me stay at Yamaha is the confidence Yamaha had in me when I was only a 250cc champion. I feel that I have to stay in Yamaha."
The battle between Rossi and Lorenzo this season looks set to be one of the most intense intra-team battles in history, with the Spaniard riding the race of his life last weekend to take the championship lead from Rossi.
Recovering from a slow start, Lorenzo calmly picked off rivals Casey Stoner, Nicky Hayden and Rossi, before passing race leader and countryman Dani Pedrosa on the final lap.
Subsequently jumping into an infield lake as part of an extended victory celebration ensured it was a memorable day for the dual 250cc World Champion.