Patrizi to line up in CIK Stars of Karting Series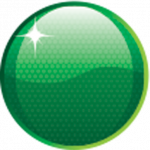 Hayden Patrizi, younger brother of V8 Supercar driver Michael, will make his return to top-level karting this weekend in Ipswich.
The Western Australian will compete in the Pro Gearbox (KZ2) category in round two of the CIK Stars of Karting Series to be hosted by the Ipswich Kart Club.
Patrizi will compete aboard a TM powered Monaco chassis under the PatriziCorse banner against the likes of Victorian Matthew Wall, Vodafone-backed Tony Kart pilot Chris Hays and Bundaberg's Kel Treseder.
"I've always considered the CIK style of racing as the top level of karting in the world and when I heard that it was making a comeback in Australia it got me excited about racing again," said Patrizi.
"I left the sport at the end of 2002 to concentrate on my cricketing career but the motorsport bug is still in me, so I spent some time racing motorcross to get my fix but after breaking my leg doing that I've decided karting is a lot better option."
Patrizi's last race in the CIK Stars of Karting Series was at the Raleigh circuit in northern New South Wales during 2002 – in the same year he won the Ipswich round of the championship.
"Ipswich is a great track, one of my favourites in the country," said Patrizi.
"I won there in 2002, I love the long back straight and the challenges that the infield section produces.
"Racing the Pro Gearbox category around Ipswich is something that I'm really looking forward to. I've had a few runs back home in Perth but to take on the best drivers in the country again is going to be great."
The four-round CIK Stars of Karting Series kicked off in Newcastle on March 5-7 and incorporates the Australian CIK Championships for the Pro Light (KF1), Pro Gearbox (KZ2) and Pro Junior (KF3) categories.