Frosty's Falcon will be repaired for Winton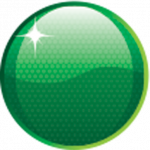 Ford Performance Racing will repair Mark Winterbottom's beaten Orrcon Steel Ford Falcon after its big startline crash at Queensland Raceway yesterday.
Winterbottom collided with the slow-starting Fujitsu Racing Commodore of Lee Holdsworth at the beginning of Race 10 of the V8 Supercars Championship Series, tuning hard left into the concrete wall on the front straight.
The #5 Orrcon Steel FPR hit first on the front right before rotating and crunching the rear left.
FPR Team Manager Chris O'Toole told Speedcafe.com.au that the team's spare Falcon will not be required, despite the significant damage to 'Frosty's' regular racer.
"We are definitely going to repair the Orrcon Steel FPR Falcon and it will be ready in time for Winton," O'Toole said.
"It was a significant impact, the V8 Supercar crash recorder indicated 14g, which has bent both the front and rear rails. Luckily though the front rails are only bent forward of the cross member and the rear is only back past the fuel tank.
"Obviously there is a fair bit of suspension damage on both the front and the rear but that is all bolt on bits.
"The plan is to have the repairs complete by Friday and then complete the regular preparation for the car after that."
See the video below for footage of the front straight incident.

On the other side of the FPR garage, Steven Richards had his best result of his horror season, taking ninth place.
After an engine change on Saturday night to the #6 Dunlop Super Dealers Falcon, Richards qualified 10th and took his first top 10 result of the year.
He told Speedcafe.com.au that to continue this form, both himself and the team need to raise its game.
"It's my first top 10 of the year," he said.
"There could have been four or five races where we could have finished in the top 10 this year, but we've had some massive problems with the car this year.
"I put my hand up when I make mistakes, but we've just go to do a better job getting to the chequered flag. We haven't done that very well as a team lately.
"Days like today when you've done a good job and driven well and everyone's done everything perfectly, I don't get down. You know that you are capable of the results if you can just have a good run."
The next round of the V8 Supercars Championship Series will be held at Winton Motor Raceway (May 14-16).
Check out the start of yesterday's race with the accident at 2:50 followed by the replay at 4:10.