WRC stars arrive in NZ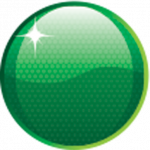 BP Ford Abu Dhabi World Rally Team drivers and co-drivers tasted a different mode of transport today as they took to the water onboard an America's Cup racing yacht in New Zealand. 
Mikko Hirvonen, Jari-Matti Latvala and Miikka Anttila set sail in Auckland Harbour aboard the 1995 race-winning yacht, NZL40.  After being taught the basics of how to sail by experienced yachtsmen from Emirates Team New Zealand, the Finns put their new-found skills to the test by winning a race against their FIA World Rally Championship rivals from Citroen. 
The BP Ford Abu Dhabi team members were joined by Stobart M-Sport Ford drivers Henning Solberg and Ilka Minor and team-mates Matthew Wilson and Scott Martin.  All are in Auckland ahead of this weekend's Rally New Zealand, round five of the championship.
"This was a great way to relax before the rally starts," said 29-year-old Hirvonen. 
"I didn't realise we would have to get so involved though!  I've never done any sailing before so there was plenty to take in, but once I'd been shown how to grind, they couldn't keep me away. 
"It's quite hard work when the wind picks up out there, but it blew in our favour and helped us to win the race.  Auckland is one of my favourite cities and to have the opportunity to see it from the harbour was fantastic."
The America's Cup is yachting's oldest and most prestigious race.  Auckland, known as the 'City of Sails', last hosted the America's Cup in 2003.
Not content with their new found skills on the water, Latvala and Anttila wanted another adrenaline rush.  So they travelled directly to Auckland's Harbour Bridge to bungee jump off it.  "That was amazing!  Driving a World Rally Car gives you an enormous buzz, but this was something I've never experienced before.  The view of Auckland from the top of the bridge was fantastic too," said Latvala.
Rally New Zealand starts in Auckland on Thursday evening and finishes in the city on Sunday afternoon after almost 400km of flat-out driving on the flowing roads of New Zealand's North Island.