Fiore turns the corner at home track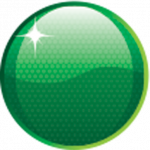 Dean Fiore had his best V8 Supercars race meeting of his career at Queensland Raceway last weekend, qualifying in his first top 10 shootout on Saturday and finishing with two top 20 race results.
The Triple F Racing driver also unveiled a new sponsor – Sitech – which will continue its support through the rest of the season.
The West Australian driver, whose family team is based on the Gold Coast, said that making the top 10 shootout was easily his career highlight.
"It was awesome. The car felt mint. We threw three sets (of tyres) at it, but Leigh (Geyer, engineer) was all over it. He knew we were on song and we could do something half decent so I just listened to him and made slight adjustments every time we threw a set of tyres at it and went faster," he said.
THE FINAL RACE OF THE 2023 REPCO SUPERCARS CHAMPIONSHIP ON ONE OF THE WORLD'S BEST STREET CIRCUITS. GO ALL IN AT THE VAILO ADELAIDE 500, CLICK HERE TO BUY TICKETS
"It was one of those sessions when I felt like everything was going right, no traffic was in the way and you're on song yourself. I was in the zone, I guess. It was great."
Fiore says the result is a culmination of improvements made since the start of the season.
"Every race meet we rock up to, we are always making steady progress. Although it may not look like it, we definitely are," he said.
"At Hamilton, in the last race, we were lapping as good as sixth place for the baulk of the race.
"It all came together for us this weekend, especially qualifying. Obviously, we were at our home track, and I do enjoy the soft tyres, they turn it into a real race car."
The 26-year-old agrees that he feels he has 'turned a corner.'
"I think so. Confidence is everything in this game," he said.
"This result has given me some more. I know I can run up there with the big guns, and it's really no different. It was an awesome experience for me and the team."