Whincup takes pole for Sunday V8 race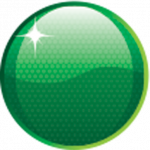 TeamVodafone's Jamie Whincup has struck back at Queensland Raceway, taking pole position for Race 10 of the V8 Supercars Championship Series – the Ipswich 300.
The championship leader set a 1:09.7934s time, shading his championship chaser and yesterday's race winner James Courtney by less than a tenth of a second.
Whincup's team-mate Craig Lowndes will start the race from the inside of the second row of the grid, alongside SP Tools driver Shane van Gisbergen.
Fujitsu Racing's Lee Holdsworth qualified fifth after setting a blistering first sector time, but could not match Whincup's fast second sector.
The bolter in the pack was Supercheap Auto Racing's Russell Ingall who took sixth place, a significant improvement on his form at the track so far this weekend.
Dick Johnson Racing continued its impressive QR run, with Courtney's team-mates Steven Johnson and Jonathon Webb taking seventh and ninth respectively. The result is Webb's best-ever qualifying performance.
Toll HRT's Garth Tander split the DJR Fords in eighth place, while Steve Richards (Dunlop Super Dears FPR Falcon) took his second-best qualifying result of the year in 10th place (he qualified seventh at Bahrain).
The 200km Race 10 of the V8 Supercars starts at 1.05pm today.
| | | | |
| --- | --- | --- | --- |
| Pos | # | Driver | Time |
| 1 | 1 | Jamie Whincup | 1:09.7934* |
| 2 | 18 | James Courtney | 1:09.8794 |
| 3 | 888 | Craig Lowndes | 1:09.8869 |
| 4 | 9 | Shane Van Gisbergen | 1:09.9472 |
| 5 | 33 | Lee Holdsworth | 1:09.9813 |
| 6 | 39 | Russell Ingall | 1:10.0123 |
| 7 | 17 | Steven Johnson | 1:10.0455 |
| 8 | 2 | Garth Tander | 1:10.1112 |
| 9 | 19 | Jonathon Webb | 1:10.1158 |
| 10 | 6 | Steven Richards | 1:10.1301 |
| 11 | 15 | Rick Kelly | 1:10.1341 |
| 12 | 7 | Todd Kelly | 1:10.1627 |
| 13 | 24 | Fabian Coulthard | 1:10.2586 |
| 14 | 3 | Tony D'Alberto | 1:10.2716 |
| 15 | 8 | Jason Richards | 1:10.2744 |
| 16 | 14 | Jason Bright | 1:10.2932 |
| 17 | 5 | Mark Winterbottom | 1:10.3009 |
| 18 | 55 | Paul Dumbrell | 1:10.3036 |
| 19 | 47 | Tim Slade | 1:10.3131 |
| 20 | 12 | Dean Fiore | 1:10.3306 |
| 21 | 11 | Jason Bargwanna | 1:10.4038 |
| 22 | 21 | Karl Reindler | 1:10.4514 |
| 23 | 30 | Daniel Gaunt | 1:10.4586 |
| 24 | 22 | Will Davison | 1:10.4901 |
| 25 | 4 | Alex Davison | 1:10.4998 |
| 26 | 51 | Greg Murphy | 1:10.5363 |
| 27 | 34 | Michael Caruso | 1:10.5679 |
| 28 | 10 | Andrew Thompson | 1:10.5852 |
| 29 | 16 | Tony Ricciardello | 1:10.9918 |