Steve Owen confirms Winton Fujitsu start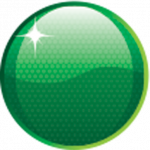 Queensland Raceway's Fujitsu V8 Series winner Steve Owen has confirmed he will contest the next round of the championship at Winton Motor Raceway in two weeks time.
The series leader, driving the Earthex-backed Greg Murphy Racing's Commodore VE, took one race win at the Ipswich circuit, while Paul Morris (Castrol) and Jack Perkins (Supercheap) won the two Sunday races.
Owen said that sponsorship is still the key for him to continue beyond Winton.
"We'll get to Winton. The car keeps coming back straight and hasn't had a scratch on it and we haven't broken anything," he said.
"The sponsors are still happy so we'll be on the phone to them Wednesday morning and try to get some interest for later in the year. If we can get to Winton and extend the lead again it'll be hard for them to say no, hopefully."
The 2008 Fujitsu champ said that this weekend's race meeting was a good result against tough competition.
"It's coming along well in the overall scheme of things," he said.
"This weekend, we certainly didn't have the car pace like we did in Adelaide and obviously had a bit more competition from the local boys, but it was probably a really good result in the end from what was a pretty tough weekend."
Perkins finished second overall but was non-committal about the chances of racing at Winton.
"We scraped it all together to get it here this weekend," he said.
"Whenever you can keep your name up there and show the team owners down pitlane that you can still drive, it's a good thing.
"I really didn't know what to expect when I came here, but when I came here with proper tyres, I was top two all Friday, qualified third and quickly realised that car was pretty good. It's probably the best V8 Supercar I've ever driven, the engine and chassis were just awesome and I know that once we had the better tyres on that I'd saved all weekend that we would win the last one, the one that mattered."
Morris third overall from Tim Blanchard (Sonic Motor Racing Falcon), Nick Percat (Sip 'N Save), Rodney Jane (Bob Jane T-Marts), Ant Pedersen (MW Motorsport), Owen Kelly (Kelly Racing), Drew Russell (Adrenaline Racing) and Marcus Zukanovic (Action Racing).