Significant changes for FV8 regulations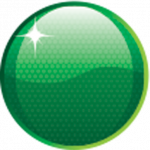 Significant rules changes to the Fujitsu V8 Supercars Series could see costs reduced, larger grid numbers and more effective officialdom implemented.
All Fujitsu V8 teams met on Friday night to discuss the possibility of two-day race meetings, the re-introduction of older-model V8 Supercars and mandatory in-car cameras in every car.
All Fujitsu V8 meetings are held over three days, but there is a push within the ranks to reduce the competition days to two.
Leading team owner Matthew White told Speedcafe.com.au that there are benefits in the mooted changes.
THE FINAL RACE OF THE 2023 REPCO SUPERCARS CHAMPIONSHIP ON ONE OF THE WORLD'S BEST STREET CIRCUITS. GO ALL IN AT THE VAILO ADELAIDE 500, CLICK HERE TO BUY TICKETS
"It's a direct cost that could be saved," he said.
"For our team, a lot of our boys are weekend warriors and they've got to take time off work to come to the race track. At a race like Clipsal (Adelaide), everyone has to be there on Wednesday, and there's only so many holiday employers can give. As more experienced people get older, they have families and children, and a two-day format would make it easier for them.
"As a team, a three-day meeting is good because it spreads it all out and gives you more time, especially with our three cars. On the flipside, two days nearly halves your accommodation bill which makes feasible."
Another item that was discussed and approved was the re-introduction of the Commodore VY and Falcon BA chassis. These models were taken off the eligibility list, but to improve the grid numbers, V8 Supercars will allow those cars back into the field.
Fujitsu V8 Series co-ordinator Damien White told Speedcafe.com.au that the response to that new rule has seen four new entries immediately join the field for the next round at Winton in two weeks – with the possibility of more.
Also, dedicated recording systems could be placed in each car to help with official's decisions on racing incidents. Every Championship Series car has a camera inside, and Matthew White is certain that this is a great idea.
"I'm all for that," he said.
"It would tie us more into the main series and the way they run their racing, and also eliminates a lot of 'who was at fault' questions.
"If we could do that in a cost-effective manner, I think it would be good for our series. What really adds to the cost if when you rip off a front bumper or get damage, and with the camera, it might make some think twice."
In the first Fujitsu V8 Series race at Queensland Raceway yesterday, Castrol Racing's Paul Morris took the victory, denying any young driver his promised "beat me and I'll give you a test" promise.
Second place went to series leader Steve Owen from MW Motorsport's David Russell, Jack Perkins and Tim Blanchard.
Races 2 and 3 of the second round of the series will be held today at 9.40am and 4.10pm respectively.