Serious accident at Broadford Motocross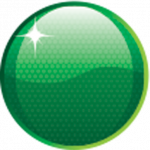 Australian Motocross Championship rider Andrew McFarlane has been involved in a critical on-track incident at the third round of the 2010 Australian Motocross Championship at Broadford today.
A Motorcycling Australia release confirmed that McFarlane received immediate treatment from medical staff at the track and that both MA and Victoria Police are now both investigating the incident.
MA, Williams Event Management, and JDR Motorsport would like to express their sincerest condolences to the entire McFarlane family.
McFarlane, 29, is a Brisbane, Queensland, resident. He finished second in the 2005 MX2 World Championship and has represented Australia seven times in the Motocross Desnation event. He was competing with the JDR Motorex KTM team.
Further information regarding this incident will be made available soon.