Farr wins Queensland Sprintcar Title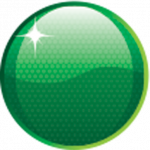 Orrcon Steel-backed East Coast Pipleline Sprintcar ace Robbie Farr secured a come from behind victory in the Queensland Sprintcar Championship at Brisbane International Speedway last night.
Farr was the dominant driver across the two-night event but the experienced campaigner had to steal the lead from Danny Reidy following a late race restart in the main event to claim the victory.
The only blemish on Farr's results across the two-night affair was a heat race incident last night which forced the East Coast Pipeline team to work overtime to ensure the pre-race favourite made it out on track for the dash.
"On the outside everything looked like it was smooth sailing but it certainly was far from that after an accident in the heat race last night," said Farr.
"We had to make a fair few repairs and only just made it out for the dash. I started on the front row of the main and sat behind (Danny) Reidy for the majority of the race before waiting for the opportunity to take over the lead.
"On a restart with five laps to go I knew the opportunities to find a way past were getting slimmer, so I went for a move on the inside and checked out.
"With our next race being the Australian Championships in Darwin this weekend's win gives us a good confidence boost and I can't wait to get up there."
Finishing second behind Farr was Reidy and Todd Wanless.
After making the transfer from the B Main, Cameron Gessner was unlucky not to finish on the podium after crashing out of third place on the final lap.
The next major event on the calendar for the Australian Sprintcar fraternity is the Australian Sprintcar Championships later this month in Darwin where 50 cars are expected to assemble for the Blue Ribbon event.